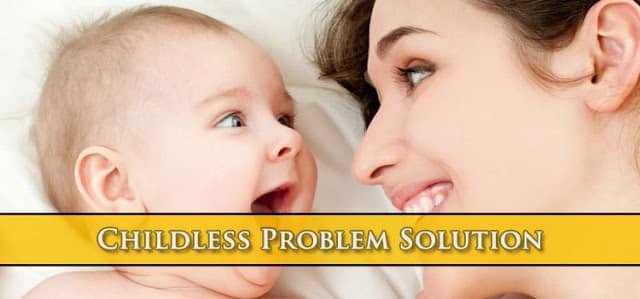 Article written by Jatinder Sandhu
Remedy For childless couples
बाल गोपाल श्रीकृष्ण के बाल रूप को कहा जाता है। कृष्ण जी अपने बाल रूप में बेहद नटखट थे। हिन्दू धर्म के अनुसार कृष्ण जी के बाल गोपाल स्वरूप को सर्वाधिक पूजनीय माना जाता है। भगवान श्री कृष्ण के बाल स्वरूप की पूजा करना निसंतान दंपत्तियों के लिए बेहद शुभ माना जाता है। संतान बाल गोपाल मंत्र एक ऐसा ही मंत्र है जो निसंतान दंपत्तियों के लिए आशीर्वाद समान माना जाता है।
संतान गोपाल मंत्र का प्रयोग (Santan Gopal Mantra for Child)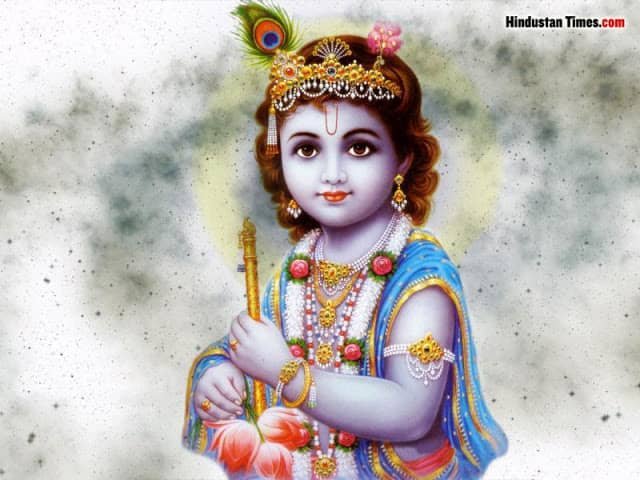 ॐ श्रीं ह्रीं क्लीं ग्लौं देवकीसुत गोविन्द वासुदेव जगत्पते
देहि मे तनयं कृष्ण त्वामहं शरणं गतः ।

shrim hrim klim glaum devakisuta govinda vasudeva jagatpate
dehi me tanayam krishana tvamaham saranam gatah.
मान्यता है कि इस मंत्र का प्रतिदिन 108 जाप करने से जातक को संतान प्राप्ति अवश्य होती है। साथ ही ज्योतिषी सलाह देते हैं कि मंत्र जाप के साथ-साथ अपने शयन कक्ष में श्रीकृष्ण की बाल रूप की प्रतिमा रखना चाहिए। इस प्रतिमा की श्रद्धाभाव से पूजा करते हुए उन्हें लड्डू, माखन मिसरी का भोग लगाना चाहिए।
 संतान प्राप्ति के लिए कृष्ण जी के एक अन्य मंत्र ।
 सर्वधर्मान् परित्यज्य मामेकं शरणं व्रज।अहं त्वा सर्वपापेभ्यो मोक्षयिष्यामि मा शुच।।

Sarvadharman parityajya mamekam Saranam vraja.
Aham tva sarvapapebhyo moksayisyami ma sucha.
Fast for childless couples and the way to do it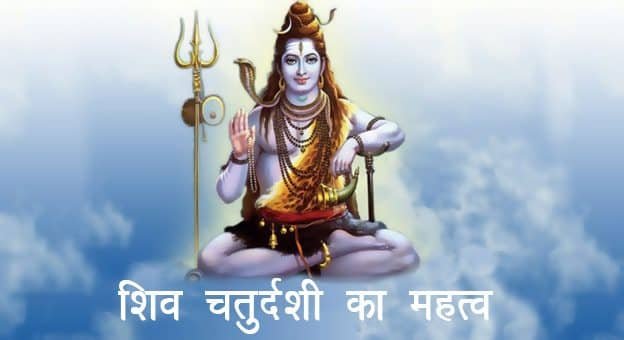 शिव चतुर्दशी व्रत विधि (Shiv chaturdashi vrat vidhi in Hindi)

on the designated day go the Shiva temple without eating and drinking anything, offer coconut wrapped in mouli or roli, two whole suparis, two male gender fruits like banana or mango, do abhisheka and offer all these to shiv linga. Donate one lota vessel and white cloth to young pujari ( priest) not to an old one ( this is to be done first time only ) all the other procedure to be repeated each time. Then come home and drink cold and sweetened milk, have some fruits if required or if the medical condition is such that its required.
( fast to be done by the couple)
हिन्दू धर्म के अनुसार प्रत्येक माह की चतुर्दशी तिथि को भगवान शिव को समर्पित शिव चतुर्दशी का व्रत किया जाता है।
 भविष्यपुराण के अनुसार प्रत्येक महीने के कृष्ण पक्ष की चतुर्थी को "शिव चतुर्दशी" कहते हैं। इस दिन पूरे विधि-विधान से शिव जी की पूजा की जाती है। इस व्रत को करने से व्यक्ति काम, क्रोध, लोभ, मोह आदि के बंधन से मुक्त हो जाता है।
शिव चतुर्दशी व्रत विधि (Shiv chaturdashi vrat vidhi in Hindi)
भविष्यपुराण के अनुसार शिव चतुर्दशी व्रत में भगवान शिव के साथ माता पार्वती, गणेश जी, कार्तिकेय जी और शिवगणों की पूजा की जाती है। शिव चतुर्दशी का व्रत करने वाले जातक को त्रयोदशी के दिन मात्र एक समय भोजन करना चाहिए।
इसके उपरांत चतुर्दशी के दिन व्रत का संकल्प लेकर शिव जी की धूप, दीप पुष्प आदि से पूजा करनी चाहिए। शिवजी की पूजा में भांग, धतूरा और बेलपत्र का विशेष महत्व होता है।
शिवजी के कुछ विशेष मंत्र निम्न हैं:
"ऊँ नम: शिवाय" व " शिवाय नम:"

रात को सोते समय इस मंत्र का जाप करना चाहिए:

शिव चतुर्दशी व्रत का फल (Benefits of Shiv chaturdashi vrat in Hindi)

शिव चतुर्दशी का व्रत जो भी व्यक्ति पूरे श्रद्धाभाव से करता है उसके माता- पिता के सारे पाप नष्ट हो जाते हैं।
इसके अलावा उसके स्वयं के सारे कष्ट दूर हो जाते है तथा वह जीवन के सम्पूर्ण सुखों का भोग करता है। इस व्रत की महिमा से व्यक्ति दीर्घायु, ऐश्वर्य, आरोग्य, संतान एवं विद्या आदि प्राप्त कर अंत में शिवलोक जाता है।
पौराणिक मान्यता के अनुसार चतुर्थी के दिन भोलेनाथ की शादी मां पार्वती से हुई थी, इस दिन भगवान शिव के भक्तों द्वारा उनकी बारात निकाली जाती हैं। उपवास के दौरान भक्तों को गेहूं दाल और चावल से दूर रहना चाहिए।
इस दिन कई भक्त बिना आहार ग्रहण किए व्रत करते हैं लेकिन जो लोग निराहार नहीं कर सकते हैं वो फल, चाय, कॉफी का सेवन कर सकते हैं।
Regards,
Jatinder Sandhu
Medical Astrologer

Admin