Sri ganesaya namah
Sri Gurudev datta Jai Gurudev datta||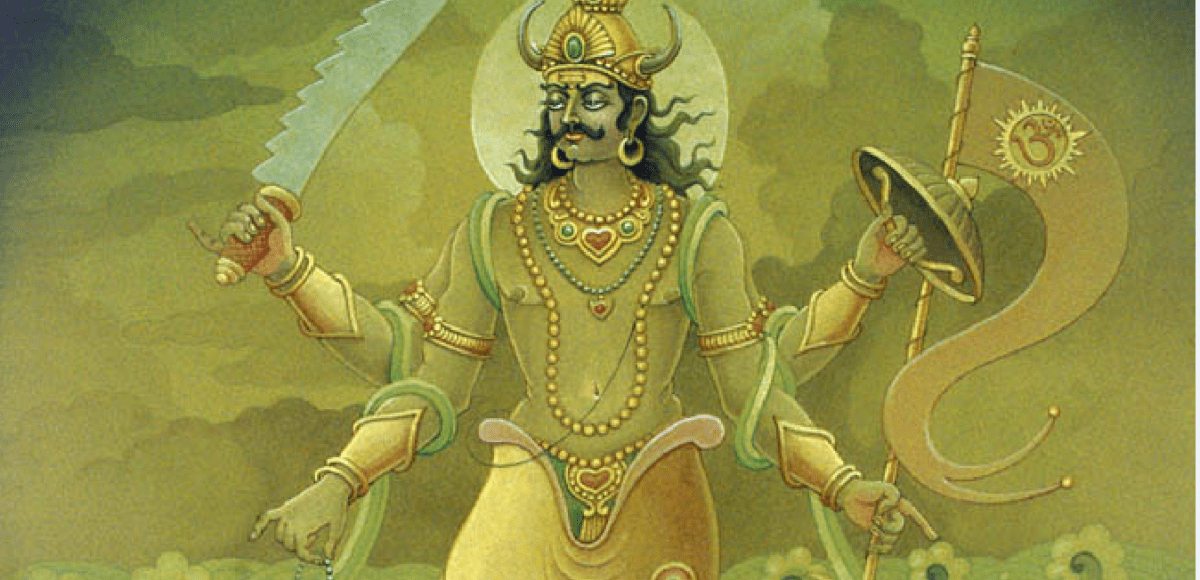 Article Written and Analyzed by
Arnab Mukherji
Whenever we hear the name of Rahu and Ketu. It arouses an element of fear, uncertainty, dilema or something hidden or mysterious which we fail to decipher with all our senses. Both are dreaded and yet , there is a certain amount of fascination with them and especially Rahu. But as said by the seers and experienced teachers of Jyotish, no planet is good or bad.
Maharshi VedVyas venerates Rahu as
अर्धकायं महावीर्यं चन्द्रादित्यविमर्दनम् ।
सिंहिकागर्भसम्भूतं तं राहुं प्रणमाम्यहम् ।।
Ardhakaayam Mahaaviiryam Chandraa Aditya Vimardanam
Simhikaagarbha Sambhuutam Tam Rahu Pranamaamyaham
The above slokha / mantra is given by Maharshi VedVyas and the meaning is one who is half bodied and possesses great courage with the attribute of being a warrior supreme or one who is filled with Veera rasa and one who is capable to outshine,outwit and dominate Surya and Chandra ,one who is born from the womb of Simhika, to him we offer our salutations.
In jyotish scriptures and in various other pagan culture, snakes have been associated with devil or demons but in our vedic shastra, we venerate snakes as they are associated with primordial deities. Primafacie, Snakes do have something to do with mysticism and occult.
Lord Visnu sleeps of the bed of Anath Shesh Nag, Mahadev has Nagraj around his neck, the snakes form as the bracelets, bangles of Mahavidya Tara, Mahishasur Mardini Durga has a snake with her. So snakes represented by nodes do have some divinity associated with them.
Do nodes and especially Rahu really possesses such a shakti.
After going through the epics of Ramayana and Mahabharata, the 2 incidents may justify such a veneration for nodes and especially Rahu.
Coming back to the topic of Rahu & Ketu both representing sarpa and nagas. The element of surprise and shock is so common occurrence when they show their influence.
The avatars represented by Surya is Lord Maryada Purushottam Sri Rama and that by Chandra is Chandravanshi Vasudev Sri Krishna.
In Ramayana , Meghnad was the husband of Sulochana – the naga princess and had used the NagPasha on both Sri Rama (Surya) and Lakshmana. Although for a moment, the supreme among warriors was unconscious and almost on the verge of no return till Hanumana – incarnation of Rudra (Mars) came to their aid by bringing Garuda to their rescue.
The 2nd incident is from Karna parva of Mahabharata where ruler of Anga desh – Karna was engaged in a fearsome battle with his sworn enemy Arjuna. It is at this juncture , Karna decided to use NagaAstra, although ashwasena (snake from khandavana) had mounted on it without Karna's knowledge. Yet this arrow was so lethal that it was capable to decapitate arjuna's head. The weapon had startled Arjuna who could not react and was sure to meet his death ,had Sri Krsna not intervened to forcefully sink the wheel of chariot in the ground. The shaft of the arrow missed arjuna's head and instead hit his celestial crown. In spite of the presence of Sri Krsna the almighty , the nodes did surprise the mortal warrior.
The above 2 incidents do hint at something. I leave it to the readers to form their views.
I conclude my small post by saying that Rahu Ketu can create havoc through their manipulation and occurrence of sudden events which are unexpected and cannot be understood easily. Their power – shakti can disturb most calm – composed minds and personalities and yet both the planets are an ocean of untapped potential and impossible – unconventional knowledge which is hidden and only known to yogis and siddhas. Had it not been the case, why would be it a tradition in our culture to dedicate time in eclipses to mantra and spiritual practices. During eclipses, all external form of worship is stopped and the temples are closed but is it not worth pondering that internal worship is encouraged by mantra, dhyana, homa..
Interestingly, one of the mantra beeja which is used for Rahu is exactly the same which is used to invoke Smashan Bhairava.
I reiterate my statement that Rahu Ketu – nodes are neither positive nor negative but mere agents to deliver the fruits of our own actions.
The delivery method may at times be little challenging. Jai Mahakaal.
( Just my observation and understanding – Thank you)
Regards,
Arnab Mukherji