Option N: Advance Pre/Post Marriage and Relationship Analysis Report ( Multiple Queries | Voice Mode )
00001APPMIAR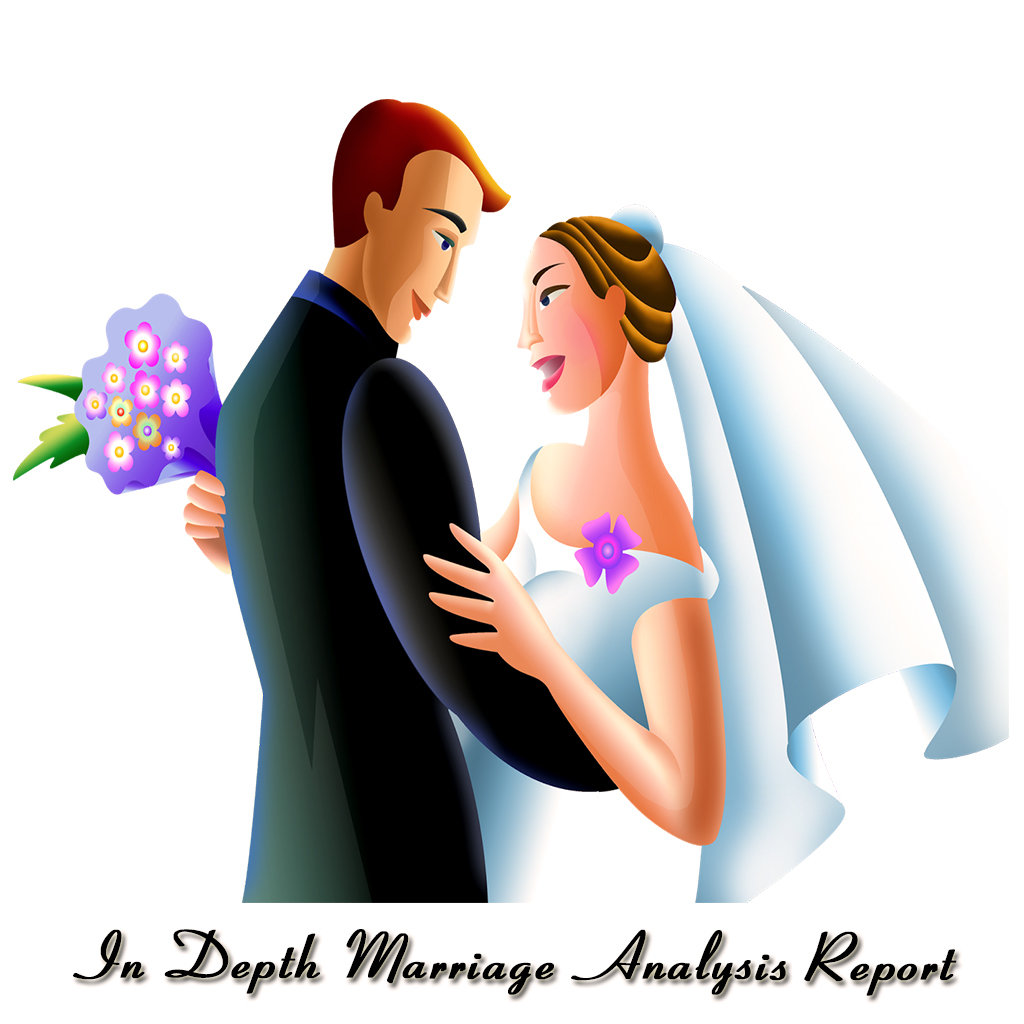 Option N: Advance Pre/Post Marriage and Relationship Analysis Report ( Multiple Queries | Voice Mode )
Marriage is a beautiful relationship for which everyone waits for long.But when we have decided for the one person which make a difference in our whole life we want a perfect guidance. Consult an astrologer for this in-depth knowledge through your horoscope.

In detailed Post/ pre adversity for delay in marriage@ Rs 3,500/-.
Priority of this report will be focused on discussing Pre and post-marital issues including

Reasons for Delays in Marriage bond.
Understanding Timing of marriage.
Health issues after marriage.
Children's issues after marriage.
About Ideological Conflicts or differences that can happen between family members or with spouse after married life.
Understanding reasons behind Domestic violence.
Dowry Harassment.
Post Marital Affairs and cheatings in married life that can happen or not.
If you are facing Legal issues in married life and most important for understanding Compatibility factors between two couples including Sexual, Emotional and Mental health of the partners are mainly focused in this case study.
We don't discuss past Premarital relationship issues in this case report as the primary function of this case study is to understand obstacles that one can face in married life or for understanding conflicts that could create lots of turmoil in the married life.This Report does not cover Match making between two couples, as the marriages are created in heaven and astrologers have no role in defining the bond between two couples, so we do not dicuss Match making.

Marriage Analysis Report also covers root and possible reasons for divorce and other such legal issues :

There are various reasons for divorce and some of the major and sensitive reasons have been listed below and we will try to understand it astrologically.

No sexual or poor or little or unsatisfactory sexual relationship after marriage.
Unable to have children after marriage (impotency) or unable to have a son after marriage.
Multiple wives yoga in the chart.
One of the spouses being a manglik married to a non-manglik spouse.
Any spouse continuing their premarital love relationship after marriage or extramarital relationships.
Any of the spouses living in foreign land finds a new love relationship in a foreign land and then forgets the first marriage.
Any of the spouses being arrogant verbally or physically.
Daridra/poverty yog after marriage.
Consistently falling sick after marriage.
This Service is available only in Voice mode.
Below are following services or sections which are to be included in the Brief Case study analysis report:
Service Price for In-Depth Case study Reading will Rs- 3,100/ and case study will be given within 10 days.
This Report is majorly focused on the analysis of a Single area of life i.e Marriage Issues(Pre/Post), Delay in marriage, Compatibility Issues, Understanding divorce/separation, Post Marital affairs Factors etc and the user can ask multiple Sub-Queries related to the marital area of life.Multiple Questions on other areas of life won't be analyzed in this report as the purpose of this session exclusively meant for resolving issues concerning to single area of the life.
Case Study is purely based on Natal and Prashna chart and later we will discuss concerned Natal and divisional chart for the root cause analysis.
Before booking this report, users are requested to check in Appointment section. for available time and date slots in a month.
Remedies will be given based on the corrective, preventive and suggestive measures connected with planetary discipline.
Duration of this Report will be around 60-90 Minutes.
Wishing you a Good Jyotish reading session.

The Price is only for hard work, time and energy spent on delivering that suggestive and Spiritual Guidance.Our only Motive is to provide in detailed and hidden insights of seeker life via our analysis.