Dear Readers,
We are delighted to inform you that we have just released the second issue of the Research Journal based e-Magazine


" The Divine Codes " – 2nd Digital Edition on transcendental Subjects

Presented by


GLOBAL CONSORTIUM OF TRANSCENDENTAL RESEARCH

This organization was shaped, with plain but sincere desire for everyone to live in wholeness, purity and highest level of consciousness. Our sole idea is wholesome and purest conscious living for everybody. GCTR is a body; which comprises of people who are researching in the field of divine and art forms. This includes Astrology, Palmistry, Spirituality, Travelogues, Yoga, Ayurveda, Vedic Numerology, Sthapatya, and other Art forms etc.
It is private body, but memberships are open. Anybody who has niche in such areas is most welcome in our family. There is no entry fee for the same. The only requirement is that you should have a sound knowledge of the subject.
" THE DIVINE CODES " magazine is a publication of our body and our members can contribute their articles and research for the same. It will be published regularly and it will remain free forever. Each article from its contributing members will also carry a photo and bio of the respective author.
The authors will also get exposure through three websites, social media, and publishing archives.We welcome you to a voyage for love and peace.

Check out first look of Articles Published so far
This issue carries following articles:
1) Dasham bhava, karmas and the boomeranging | Page 1| by Alok Jagawat
2) saturn & rahu's unique combination – impact on native's health | Page 8 | bySastry Karra
3) — எழுத்தாளர்:கின்னரன் –| Page 11 | by Mr.Karthik Ramamoorthy
(Article in Tamil )
4) kaalchakra ; effects of planetary transits on lunar mansions | Page 31 | byRocky Suryavansi
5) The biggest obstacle to world peace | Page 48 | By Jeremy Old
6) The math of lines: jeeva rekha, the journey of a soul | Page 54 | By Alok Jagawat
7) love marriage: an astrological upshot | Page 58 | By Søulful Subhra
8) Navamansha strength of grahas valid? check out punya chakra! | Page 66 | By Mr.Utpal Pathak
9) Planetary combinations for a successful astrologer | Page 69 | By Søulful Subhra
10) Yanavichara: types of vehicles in vastu | Page 79 | By Alok Jagawat
11) Robin williams, tony scott. suicides: an astrological case study | Page 82 | By Alok Jagawat
12) Astro meteorology research study on monsoon 2015 | Page 86 | By Rocky Suryavansi
* Note :This magazine is free for everybody and can also be read in following formats.



The issue is available at the following pages. You can download the same from the available links.
For Scribd Users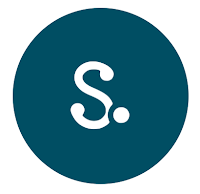 For download in PDF format

With thanks and Regards,
Team Divine Codes
Alok Jagawat & Rakesh Jamwal
Editor/Contributing Editor & Concept
JOIN US THROUGH THE FOLLOWING:
Official Research Group: GCTR
Facebook official Group and official Page