Center for Advanced Research on Astrological,Mundane & Astronomical Sciences (K.A.R.A.M.A.S)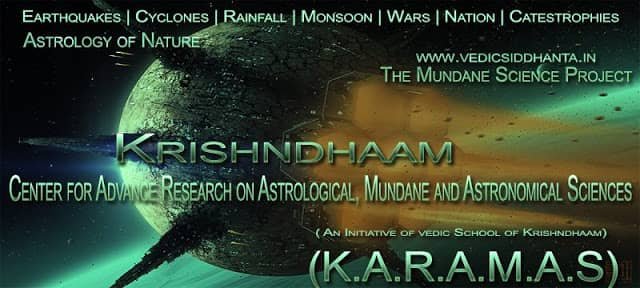 A Knowledge portal: To decode Ancient and Divine sciences
Welcome to Center for Advanced Research on Astrological,Mundane & Astronomical Sciences (K.A.R.A.M.A.S). We will be sending out the research articles each month or in a quarterly circulation in order to keep readers in the loop for regular updates and upcoming events regarding everything going on in the world of vedic sciences i.e astrology, Mundane, astronomy, Health and Mystic etc. So that reader should know what is happening in the cosmological world and keeping krishndhaam readers up to date.we believe more familiar is our reader's with the krishnadaam research work more successful we will be collective efforts.
Krishnadhaam thrives on creating a team-oriented atmosphere and we believe that this is an excellent step in that direction.
We know that there are a lot of creative individuals within the Krishnadhaam Astro family and we welcome your ideas and article submissions for our research Portal/journal. If you would like to contribute anything (Astro articles, Astro news) please send an email to
krishndhaam@gmail.com
and we will review your submission.
Message from The C.E.O | Krishndhaam Research Foundation
Since its establishment and foundation in 2009, Krishnadhaam has focused its operations on providing quality research and analysis in the world of astrology, astronomy and Cosmology. We have taken great measures to expand that focus to include our reader's and consultants because, in fact, none of our successes would be possible without each and every member of the Krishnadhaam team.
Whether you are a reader, consultant or consultancy seeker, we are all part of a well-oiled machine that needs each and every part to run smoothly.I would like to take this opportunity to extend my sincere appreciation for our Team hard work and dedication, and also to our reader's and consultants, and for helping to spread krishnadham message to everyone for its brilliancy to spreading true facts on classical astrology and astronomy.
We are continuously expanding and growing our research database's and information as a Research Center and Project Vedicsiddhanta is an Hardcore effort and Initiative taken for exploring different line of Jyotish, Divine sciences for highlighting , Understanding and revealing Universal and world events ( Mundane Astrology) to the global mass,– even soon we are going to plan for opening Vedic Research School also.
Krishnadham remains strong and it would not be possible without the support of all the members of our team.
That being said, I would like to make a commitment to you that Krishnadhaam will continue to make exceptional internal and external Astro Research service on top priority for the needful.
Founder, C.E.O and Chief Editor/Research Analyst
For Krishnadhaam Advance Research Centre and Foundation on Astrology and Astronomy
Members Database
The Research Organization was founded by Rakesh Singh Jamwal with divine Contribution of authors those who had contributed their research work in our website. All the founding members are India based and residing in different states in India and operating the body with other team members for global awareness their Research Journals.Main Head Office is located in Jammu.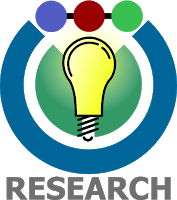 Our Research team includes Passionate and very enthusiastic team members.Below are the database of our Members who are doing researches in many different streams.
With Regards,
Rakesh Singh Jamwal
Project Vedicsiddhanta