Krishndhaam Jyotish & Spiritual Services
This portal carries important details about various Jyotish services and Consultations. We deal in services which comprises of Case studies/ Consultation with written reports or recorded audios within the same price.
In-Depth Horoscope Analysis | Decoding Hidden Mysteries I Online Session | Voice Mode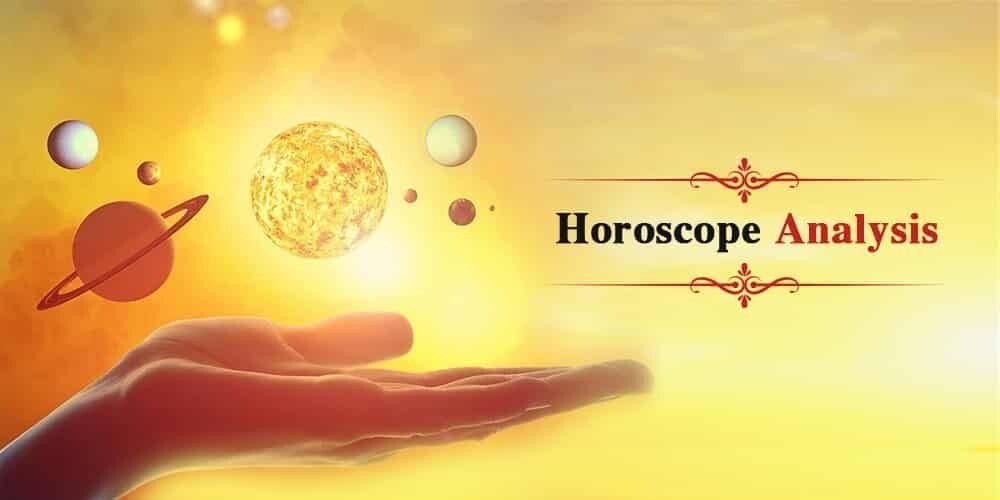 In-Depth reports are meant for those users who want to understand,decode and resolve the root cause of life specific issues by basic jyotish principals, which help them to understand underlying technical logic's behind their life specific case Study.
In this report we will explain every minute details from Natal charts to Divisional charts, Nakashtras, Transits, birth time rectification process to know the root cause of the life specific event which native is experiencing from long period etc
Objective of this report:

Purpose of this report is to resolve unsolved life specific problem occurring in any single area of life , undecoded issues and those are mystical in nature those are hard to understand for a common man so that one can able to decode it and work on it by various astrological alignments, yogas combinations and Remedial measures.Those users who are suffering from any major life issues in their life, should book this report and rest of user should book brief case study for knowing the predictive part of any of single area of life.

This report is not meant for predicting or addressing your multiple areas of life events, as we work on only single area of life problem to decode the root cause of the problem which is effecting Their whole life areas.

We do not do complete analysis of the chart in this report.Our purpose is decode and solve the root cause of life specific problems.

This report is specially designed for resolving unknown trouble and life mysteries those are unresolved and hidden in nature from many years.

It serves the purpose of Understanding and decoding the complex life specific problem from Birth till Marriage Issues i.e root cause for Divorce, unknown Separations, unresolved Misunderstanding- in-relationships, Karmic and Acute financial life troubles those are troubling native from long time, its for those people who are suffering from Children's problems in couples from long time, it will help to understand their Past life karmic issues, curses & debts which are effecting their current life etc.

Those users who are interested in knowing their root cause of life can also book this report to know your Soul purpose and Spiritual Path.

Those users who are not facing any acute life problems should not book this case study as it will not serve the purpose to simply understand your chart and connected life events.

This is a specialized report only meant for understanding root areas of the life problems those are unresolved and one is experiencing it from long and want to understand and decode it by thorough chart analysis by various astrological methodologies.

Finally Root cause analysis is done – This is a process for identifying the underlying causes of an incident/ event so that the most effective solutions/ remedy can be identified and implemented.

It is used when something goes worse in life or can also be used when something goes well.
Purpose of In-Depth Case
study would be to cover any one of the single life event mentioned below , one might be facing in his life.We only take 3 Question's connected with the root areas of the life problem. Whenever your book the case study kindly highlight those major 3 areas of life in the query section in appointment form.
This report is prepared after studying your Prashna chart, various varga charts, Planetary combinations, Dashas, yogas and all the 12 houses of the natal chart horoscope.
What we are Offering :

All the Consultations are available based on the amount of time required. This sessions would be covered within 60-90 minutes depending on the case complexity and will be fall in detailed case study. Sessions those are less then 60 minutes are considered a short-consultation (Brief Case study) and is recommended for follow-up consultations.All short-question sessions, horary (praśna), day-selection (muhurta) and matching of charts (business and personal) will be falling in this session.
For new clients at least 60 mins is recommended for a consultation.Assessment of karmas their effects, their causes will be covered in this sessions (Not in Brief Case study) including spiritual remedies for the same. This report is suggested for Advance users only and time duration of this report will be around 60-90 minutes ( 1 hr approximately).

We will be covering the voice session within 10-14 ( 2 weeks of period ) days or depending on the already booking case studies after the date of booking of your case in appointment section.you can check previous bookings from the appointment section under consultation menu.

Birth chart rectification will be covered in this session before proceeding for the final consultation.

Basic prior knowledge of Astrology is necessary for the session for one on one video sessions over Zoom Meeting else it can be delivered over Phone too.This Report is for those users who have thorough or basic understanding on basic jyotish principals and wanted to get deep insight into their birth chart in technical jyotish terms.
Technically, we will cover First Birth time rectification process, panchanga (including Nakṣatras), Transits, Nadi Kāraka, Nadi Progressions, Rasi, Bhava, Aruḍha details , Varnada (In Case of career analysis), Varga's , Dashas (Both Chara and Vimsotri).

For Past life Karma Assessments, Curses, Doshas and Debts we are using various methodologies taken from Nadi, Kerala Prashna, Jamini and Traditional Jyotish systems, .

We will cover above mentioned principals in a consultation unless seeker ask about it.

The Price is only for hard work, time and energy spent on delivering that suggestive and Spiritual Guidance.Our only Motive is to provide in detailed and hidden insights of seeker life via our analysis.We through our experience and research will guide you through the best months to invest in and how much beneficial it will be for you.

Here Users have the freedom to choose from given options for Selecting different reports based on their mindset up and deepest answers they are looking for.

Users will get flexibility to get 3 followup Queries sessions within 6 month of period after performing the initial remedial measure given in the main session for understanding remedies process improvement of the root cause of the problem.

Users cannot take the next followup session before the 6 month of period after doing the remedial measures.
How to conduct the reading?
Upon receiving your consultation request, as well as your payment-reference, expect 10-14 days of processing time before your consultation is scheduled.As Detailed case study required amole of time to Study the root cause of life. If you do not receive notice within 7 days, please contact us at:

[email protected]

The reading can be conducted through: Phone or Zoom (www.zoom.us). All readings whether over the Phone or Zoom are recorded.

To schedule a reading use the 'Appointment ' option.
Payment
Fees are payable through NEFT, IMPS, PayPal or Credit Card, Debit card as well as Bank Transfer. You can choose those options at the end of booking case study.
Wishing you a Good Jyotish reading session.
Regards,
Team Vedicsiddhanta