Monsoon Mayhem: Witnessing the Catastrophic Downpour in Himachal Pradesh, India (July-August 2023)
Astrological News: 
Encounter Himachal's tumultuous downpour. Traverse July-August 2023's unprecedented Monsoon Mayhem's drama and discovery. Astrological alignments have been observed and studied for centuries, providing insights into various aspects of our lives. In July and August 2023, an alignment of Saturn, Mars, Jupiter, and Venus in the Leo sign occurred. This alignment signifies a powerful combination of energies and has the potential to impact various areas of our lives, including weather patterns and rainfall. Its implications for weather patterns and rainfall are analogies we have seen in various regions of the north of India, i.e., Himachal Pradesh, Jammu, Delhi, Uttarpradesh, Punjab, Chandigarh etc.
Introduction 
Welcome, readers, to this exciting astrological exploration of the alignment of Saturn, Mars, Jupiter, and Venus in the Leo sign during July and August 2023, and its potential implications on weather patterns and rainfall in the beautiful region of Himachal Pradesh. Astrology has long been regarded as a tool for understanding the interplay between celestial bodies and their influence on our daily lives. In this blog post, we will delve into the significance of this celestial event and its potential effects on the weather and rainfall in Himachal Pradesh.
The Insanity of India's Monsoon Season: July 2023 Rainfall Breaks All Records
The month of July 2023 witnessed an unprecedented rainfall event in India, particularly impacting regions such as Delhi, Himachal Pradesh, and Punjab. As a professional observer of mundane astrology, I have been closely monitoring the celestial movements to understand the reasons behind this extraordinary weather phenomenon. In Delhi, the capital city, the monsoon rains during July 2023 broke all previous records, resulting in severe flooding and disruption of daily life. The excessive precipitation overwhelmed the city's drainage systems, leading to waterlogging and traffic chaos. This exceptional rainfall can be attributed to a combination of astrological factors that influenced the atmospheric conditions over the region. Similarly, Himachal Pradesh and Punjab experienced an unusually high amount of rainfall during the same period. The abnormal weather patterns caused widespread landslides, flash floods, and damage to infrastructure. Understanding the astrological aspects at play helps shed light on the underlying reasons for these extreme weather events.
Astrological analogy and the onset of heavy rainfall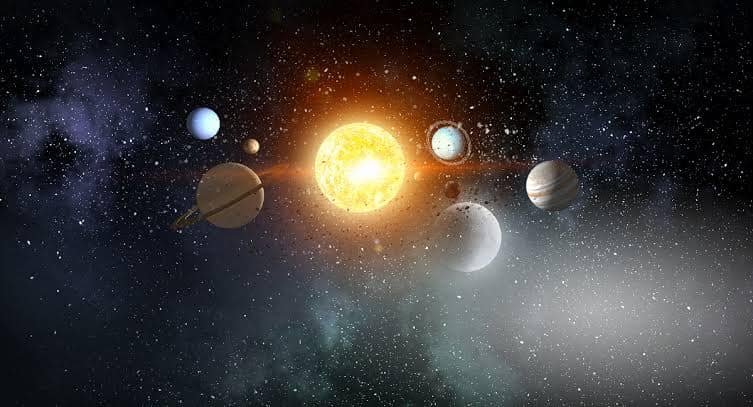 According to my analysis, the alignment of certain celestial bodies during July 2023 created a unique configuration that intensified the monsoon activity in these regions. Planetary positions, such as the influence of Jupiter and Saturn, played a significant role in amplifying the moisture-laden winds from the Arabian Sea and Bay of Bengal, resulting in heavy downpours. Furthermore, the interaction between Mars and Venus further contributed to the intensification of rainfall.
The combined effect of these planetary alignments disrupted the usual monsoon patterns, causing an excessive influx of moisture-laden clouds over Delhi, Himachal Pradesh, and Punjab. While it is essential to acknowledge the natural variability of weather patterns, understanding the astrological influences provides valuable insights into the reasons behind the extraordinary rainfall witnessed in July 2023. By studying these celestial phenomena, we can enhance our preparedness and response strategies to mitigate the impacts of such extreme weather events in the future.
Below are the points that have a major role in bringing heavy rainfall and downpours for many days:
1. Even if it is not the rainy season, there may be a catastrophic downpour if a number of planets are congregated in the same rashi. This is especially true if Mars, the Sun, and Rahu are also congregated in the same nakshatra as the other planets.
2. When the Moon conjuncts Venus or is in the constellation Trikona, there is a change in the weather; during the rainy season, good showers take place unless there are preventing elements present.
3. The movement of Mars from one rashi to another, which brings about a discernible shift in the climate within a span of two days and, if it occurs during the wet season, favorable precipitation. Mars, the most powerful planet, is responsible for precipitation on Earth.
4. When a prominent planet shifts its position within a rashi, there is a discernible shift in the prevailing weather patterns.
5. There is a shift in the temperature and humidity levels whenever a planet goes into retrograde or direct motion. Mercury is an essential planet that should not be overlooked. Venus cannot independently affect the climate, either directly or by its retrograde motion.
6. The sky will be cloudy and rainy if the dispositor aspects a powerful moon.
7. If there are more favorable stars in Dakshina Nadi, rain will fall; if there are more unfavorable stars in Uttara Nadi, rain will not fall.
8. The development of clouds takes place when the planets Mercury and Venus, Mercury and Jupiter, and Venus and Jupiter are in the same rashi together and have favourable aspects to one another.
9.Venus, behind the slow-moving planet, causes wind. Many planets in Pawannadi are destructive nadis.
More can be learned from : " Astro Meteorology Research study on Monsoon 2015 "
https://vedicsiddhanta.in/2015/05/astro-meteorological-research-study-on.html
Effects in North of India
In many parts of India, notably in the country's northern regions, the month of July 2023 was marked by a deluge of rainfall on a scale never before seen. Because of the unprecedented amount of precipitation that has fallen, the states of Delhi, Himachal Pradesh, Jammu & Kashmir, and Uttarakhand have all been seriously hit. In what can only be described as monsoon craziness, these regions have been hit by a monstrous rainfall that has shattered previous records and caused widespread anarchy and destruction.
The persistent rainfall has caused flash floods, landslides, and waterlogging, which have resulted in the isolation of populations and the crippling of infrastructure. Heavy rains are continuing to cause chaos in the nation's capital, Delhi, which is known for its lively streets and culture but has came to a complete halt as a result of the storm. Roads have been flooded, transit has been interrupted, and power has been cut off as a result since the drainage system of the city has shown to be incapable of managing such an overwhelming volume of water. Residents are struggling to cope with the aftereffects of this severe weather event, which has prompted many of them to flee their homes and seek refuge in other locations temporarily.
In a similar vein, the magnificent hill stations of the states of Himachal Pradesh, Jammu and Kashmir, and Uttarakhand have taken the brunt of the damage caused by this monsoon lunacy. Overnight, these well-known tourist destinations, which are located in the midst of the gorgeous Himalayas, were transformed into disaster areas. The relentless rains has not only caused key routes to become impassable, but it has also been responsible for the loss of countless lives. The search for people who have gone missing has begun, and relief efforts have been organised for those who have been impacted.
Impacts on Agriculture and Infrastructure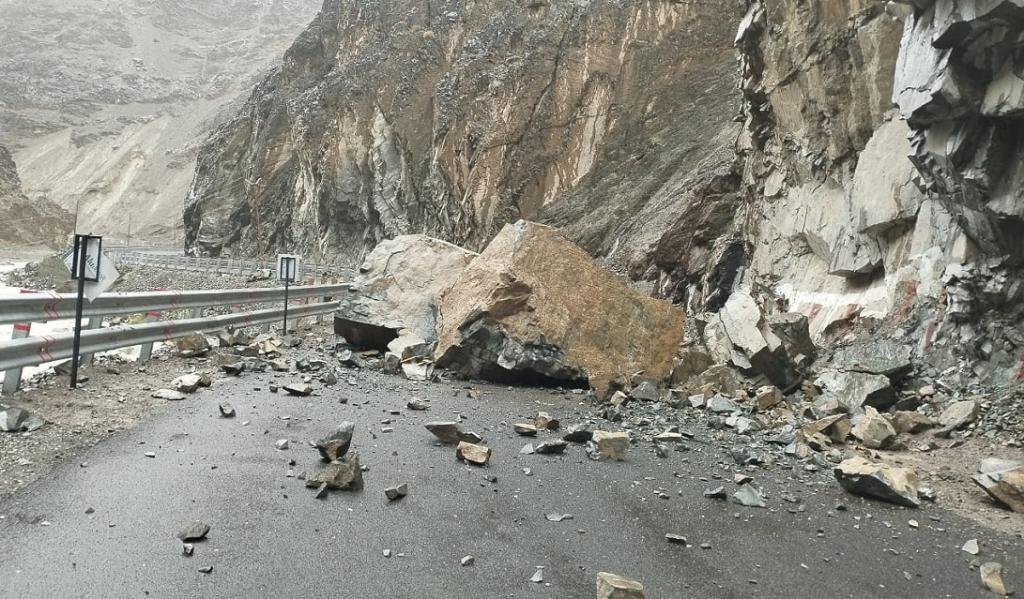 Both the authorities and the citizens of this area have been taken aback by the extraordinary nature of this rainfall. As a result of the magnitude of the issue, the administration at the local level is having trouble keeping up with the demands placed on emergency services. Efforts are being made to get things back to normal as quickly as possible while also providing aid to those who are in desperate need. However, it seems as though the path to recovery will be a long and difficult one.
It is imperative that, while we struggle to deal with the aftermath of this monsoon mayhem, we take some time to think about the ramifications of climate change. There is no doubt that our climate is shifting as a direct result of the increasing severity and frequency of extreme weather events like these. It is vital that we take preventative actions to lessen the effects of climate change and establish resilient communities that are able to weather the difficulties that will be presented.
Conclusion 
In summary, the rainfall that occurred in northern India in July 2023 broke records and left a path of devastation in its wake. The territories that have been impacted by this extraordinary monsoon mayhem, which includes Delhi, Himachal Pradesh, Jammu and Kashmir, and Uttarakhand, are currently attempting to deal with the aftermath of the disaster. As we work towards recovery, it is crucial that we address the underlying causes of such catastrophic weather events and prioritise sustainable solutions for a more resilient future. This can only be accomplished if we focus our efforts.
The alignment of Saturn, Mars, Jupiter, and Venus in Leo sign in July and August 2023 holds significant implications for weather patterns and rainfall in Himachal Pradesh. While astrology cannot provide specific predictions, it offers valuable insights into the general trends and tendencies that may arise during this period. The potential for increased rainfall and erratic weather patterns calls for preparedness, early warning systems, and environmental conservation measures to mitigate the risks and ensure the safety and well-being of Himachal Pradesh and its inhabitants. Let us embrace the celestial dance and its potential impacts with mindfulness and proactive action.
Note:  Astrology is a belief system and should be approached with an open mind and used for entertainment purposes only. Always rely on established meteorological organizations and expert advice for accurate weather forecasts and disaster preparedness.
References:
Regards,
Team Vedicsiddhanta