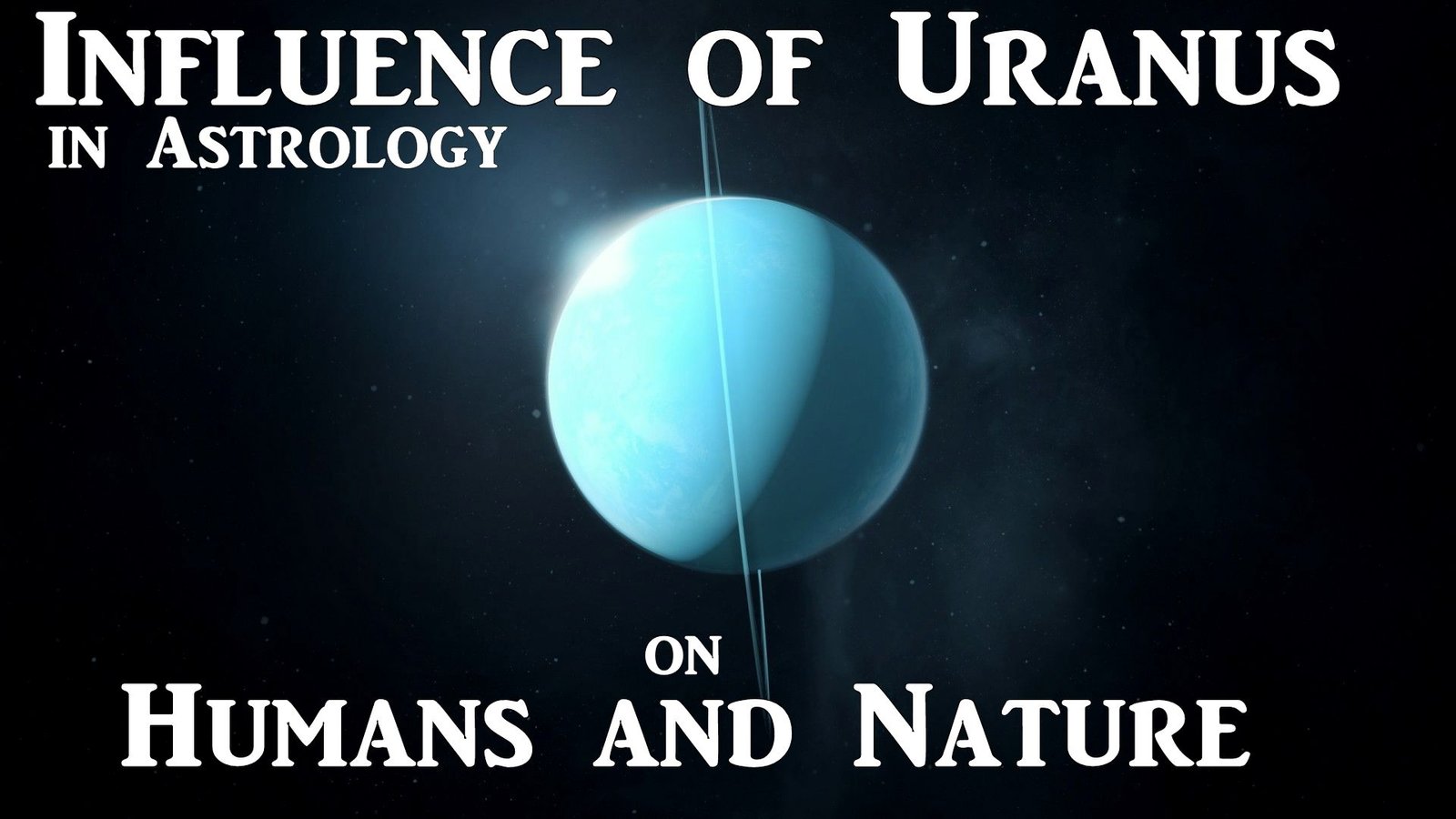 Astronomically Uranus is the seventh planet from the Sun. It has the third-largest planetary radius and fourth-largest planetary mass in the Solar System. Uranus is similar in composition to Neptune, and both have bulk chemical compositions that differ from that of the larger gas giants Jupiter and Saturn. Because of this only reason, scientists often classify Uranus and Neptune as "ice giants" to distinguish them from the gas giants. Uranus' atmosphere is similar to Jupiter's and Saturn's in its primary composition of hydrogen and helium, but it contains more "ices" such as water, ammonia, and methane, along with traces of other hydrocarbons. It has the coldest planetary atmosphere in the Solar System, with a minimum temperature of 49 K (−224 °C; −371 °F), and has a complex, layered cloud structure with water thought to make up the lowest clouds and methane the uppermost layer of clouds. The interior of Uranus is mainly composed of ices and rock. Uranus is the only planet whose name is derived directly from a figure from Greek mythology, from the Latinised version of the Greek god of the sky Ouranos.
Uranus and Neptune were discovered through the telescope in 781 AD by Herschel, but their calculated position never matched with the original one.
It was corrected by German Astronomers in 1846 AD. In Indian Astrological System they are referred to as " Harshal", " Arun " and " Prajapati".Sage Ved Vyasa has named them as Sweta (Uranus), Syama (Neptune) and Teekshana (Pluto) in Mahabharta.
According to Western Astrology, Uranus is the modern ruling planet of Aquarius and is exalted in Scorpio. In classical Greek mythology, Uranus is the personification of the sky because of the color of the sky. The planet Uranus is very unusual among the planets in that it rotates on its side so that it presents each of its poles to the Sun in turn during its orbit; causing both hemispheres to alternate between being bathed in light and lying in total darkness over the course of the orbit. Uranus takes 84 years to orbit the Sun, spending about 7 years in each sign of the zodiac.
Astrological interpretations associate Uranus with the principles of ingenuity, new or unconventional ideas, individuality, discoveries, electricity, inventions, democracy, and revolutions. Uranus, among all planets, most governs genius.
According to Mahabharata
What Mahabharta Says about Uranus or Sweta (Greenish White planet)
Vishesheena hi Vaarshneya Chitraam Pidayate Grahah….[10-Udyog.143]
Swetograhastatha Chitraam Samitikryamya Tishthati….[12-Bheeshma.3]
Here Ved Vyas states that some greenish-white (Sweta) planet has crossed Chitra Nakshatra and the Same thing has been mentioned by the scholar Neelakantha of 17th century in his commentaries. If we go by the meaning Sweta means greenish-white, which was later discovered to be the color of Uranus. Neelakantha also has written writes in his commentary on Mahabharat (Udyog 143) that Shveta or Mahapata (one which has greater orbit).
Neelakantha calls this "Mahapata" which means having greater orbit and it indicates a planet beyond Saturn.
In the Mahabharat, Uranus is referred to as श्वेत (the white planet) by Ved Vyaas, when he comes to talk to King Dhritarashtra just before the war. Vyaas also mentions planets some other planets as Shyam, Tikshna, and Tivra. It is said that Shyam is Neptune and Tikshna & Tivra are names of Pluto. (Bhishma Parva, Section III).He only mentions the location of Shwet Planet once and that planet had passed the Chitra nakshatra when he came to advise Dhritarashtra. At that time, around 3138 BC, Uranus was in Swati nakshatra, which comes after Chitra nakshatra. Therefore, this Shweta is Uranus. Before that, King Karna has also mentioned a planet called Mahapat (महापात).(Udyog Parva, Section CXLIII)
In Mundane and other Astrological systems, Uranus is related to bringing change, revolution, individuality, and freedom. It stays in each house for a duration of 7 years. Uranus has a great ability in bringing change in any individual whenever it is conjoined or having an influence of benefic planets. It allows us to express greater individuality regarding the house where it is placed. It can bring sudden and unexpected changes. Uranus is an unpredictable planet as it brings revolution in thinking power and it defines truth and sincerity.
It signifies intelligence and therefore it contributes a lot in the areas of research, technological advancement, breakthroughs, and overall development. Uranus is considered as  God of the Sky and the Heavens and is also the ruler of Aquarius. Uranus signifies forward-looking. But it also includes tradition and celebrates originality and individuality. Uranus is associated with all that is progressive. It also stands for enlightenment, objectivity, novelty and ingenuity. Negative expression of Uranus is rebellion against the order, and irresponsibility. The nature of Uranus is to break old beliefs, rigid thoughts and to rediscover and rebuild new structures. It is considered to be a highly revolutionary planet. Uranus believes in democracy, an independent and free mind. It never tolerates or gets dominated or tortured by anyone. Uranus cannot do anything under anybody's control or under pressure. Uranus is also related to the fields of space research, atomic research, archaeology.
Uranus Own Sign is Aquarius and It gets Exalted in Scorpio and debilitated in Taurus and it gets weak in Leo sign and its major traits are bringing change, Individual independence, unique thinking and opposing odd thinkings and traditions. It brings outrages,  explosions, evolution, terrorism, Railway service, Gases, and water control systems, Airplane and space place control and technologies, scientific researches, Inventions, discoveries, It has adopted close traits and resemblance from Mars and Saturn due to that it is seen for bringing major changes in kings rulerships, kingdoms, and political situations  of any country. It has a greater role in breaking taboos of bondage, slavery and having an aspiration for freedom and individuality. It is seen for doing something new, like inventions, astrological work, Scientific work, Engineering, Electricity inventions, It rules all sort of communication which are linked with Airplane, Road, Radioactive products and devices, Uranium, telephone, Space communication systems, Internet, atomic research, It is under the influence of benefic planets it brings revolutions in satellite technologies, tourism, Telecommunication system, bringing evolution or changes in the technologies and gadgets for the easiness of mankind. If it is under the influence of malefic planets it invokes separatist thinking against nations, people do fight against nations and government systems using weapons and other highly technical weapons. it provokes terrorism, explosions, and instability in the political system.
In Mundane astrology, it brings Volcanic eruptions, Earthquakes,  landslides activities, anti-national activities, conspiracies, communalism,  violent marchings by society, Sudden changes in kingdom and rulerships, rail and land accidents, Social revolutions, it ignites fanaticism, extreme fundamentalism, and terrorism of worst order, invoking bloody revolutions and  big world wars and bringing injustice social marchings and strikes.
Regards,
Rakesh Jamwal