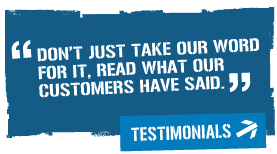 Vedic Siddhanta User Testimonials 
Serving our readers for 23 years now. We have provided successful services and Jyotish consultancy to thousand of the readers all over who have contacted us to seek guidance for their righteous path, some for assistance during their most adverse situation in life, even we face sometimes do and die situations. But it has always been a pleasure helping our readers and giving them the best suggestions.
At Krishndhaam, we are happy when our readers give us a positive response to our services and Jyotish sessions in the form of testimonials. We feel privileged by serving you all. Anytime you need our help, please feel free to contact us and we promise to give you our best as always.
I hope you are satisfied and happy with your reading. I tried my best to answer your all doubts/questions. We are from Team Vedic Siddhanta! Thank you for booking with us.
Request you to share your feedback regarding your astrological experience based on the Report/ Session which you had with the Vedic Siddhanta Team by clicking on the link below. It will help others and we will come to know our weaknesses, strength, specialties, and shortcoming, etc. for future analysis.
For consultation follow below link :
Testimonial on:-
Website: https://vedicsiddhanta.in/guestbook
Google Business
https://g.page/TheVedicSiddhanta/review?kd
For any further information, please feel free to contact us through e-mail or via call. We try to respond to you within 7-10 working days.
Take a look at the testimonials below to know, 

"what our readers want to say about our Jyotish and Spiritual services".