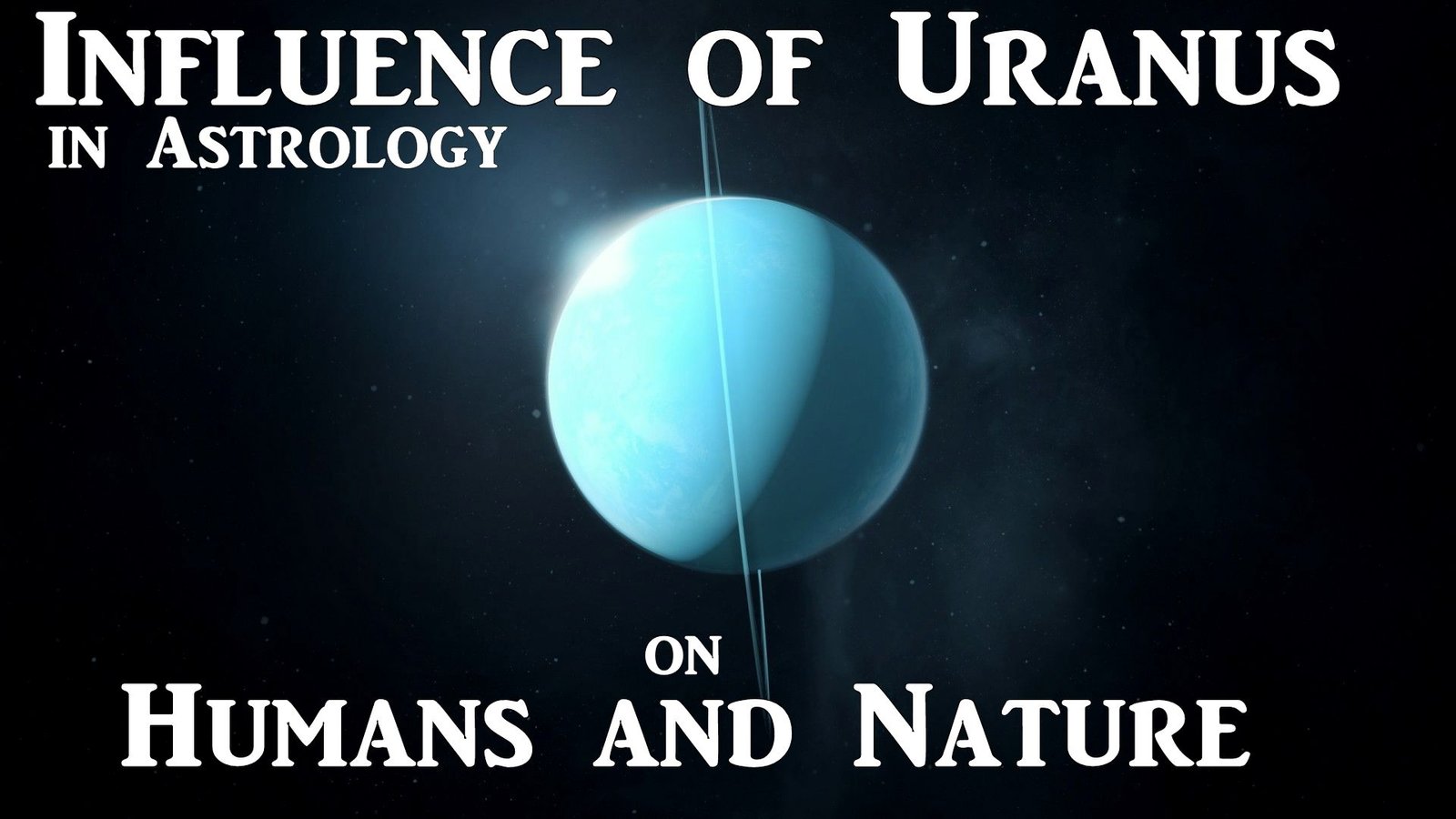 According to Mahabharata
What Mahabharta Says about Uranus or Sweta (Greenish White planet)
Vishesheena hi Vaarshneya Chitraam Pidayate Grahah….[10-Udyog.143]
Swetograhastatha Chitraam Samitikryamya Tishthati….[12-Bheeshma.3]
As per the Shaloka quoted by the author of  Sanskirtimagazine  & Natya shastra on Uranus in their blog taken from Udog parva of Mahabharta ;
"Greenish-white (Sweta) planet has crossed Chitra Nakshatra and same has been mentioned by the scholar Neelakantha of 17th century in his commentaries. Sweta means greenish-white, which was later discovered to be the color of Uranus. Neelakantha also has written writes in his commentary on Mahabharat (Udyog 143) that Shveta or Mahapata (one which has greater orbit).Neelakantha calls this "Mahapata" which means having greater orbit and it indicates a planet beyond Saturn."
(Udyog Parva, Section CXLIII)
In Mundane and other Astrological systems, Uranus is related to bringing change, revolution, individuality, and freedom. It stays in each house for a duration of 7 years. Uranus has a great ability in bringing change in any individual whenever it is conjoined or having an influence of benefic planets. It allows us to express greater individuality regarding the house where it is placed. It can bring sudden and unexpected changes. Uranus is an unpredictable planet as it brings revolution in thinking power and it defines truth and sincerity.
Uranus Own Sign is Aquarius and It gets Exalted in Scorpio and debilitated in Taurus and it gets weak in Leo sign and its major traits are bringing change, Individual independence, unique thinking and opposing odd thinkings and traditions. It brings outrages,  explosions, evolution, terrorism, Railway service, Gases, and water control systems, Airplane and space place control and technologies, scientific researches, Inventions, discoveries, It has adopted close traits and resemblance from Mars and Saturn due to that it is seen for bringing major changes in kings rulerships, kingdoms, and political situations  of any country.
Regards,
Rakesh Jamwal
Source and Reference
https://www.sanskritimagazine.co
https://aestheticsofsociety.wordpress.com
Scientific Hindu Astrology by Prof. P. S. Sastri
Vedic Siddhanta
Rocky Jamwal is a nature-loving, spiritual being founder of The Vedic Siddhanta research foundation, who strives to help fellow beings re-connect with the science of ancient and understanding its spiritual connection with nature, universe and their inner selves."Despite being an IT engineer by profession, my dreams and goals were always towards researching and analyzing the mystery of life through an old and traditional astrological Medium i.e Siddhant Jyotish (Mathematical Astrology), Gola Adhaya (Astronomy), Vedic Cosmology, Vedic Astrology, Jamini Sutras, etc. The dedication to exploring the beauty of the cosmos which is beyond my imagination and studying Real-time Case Studies and research in all three branches of astrology is my hardcore passion.Thank you for being part of this Spiritual journey.