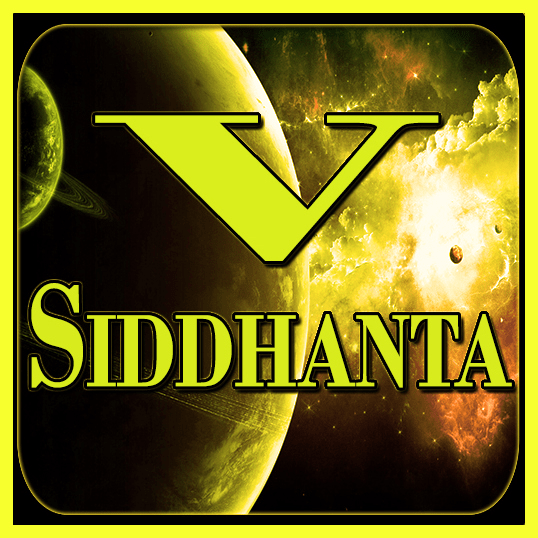 Dear Readers,
We have released new update – 0.0.2 for our Android App " The Vedic Siddhanta – Indian Vedic Astrology " with new enhanced silent features required for better user experience:
1) Push Notifications integrated into the app for News, future Updates and also for New Blog Articles.
2) Added Graphically soothing Splash Screen, Summary Wallpaper, enhanced Logo of Vedic Siddhanta app.
3) New Graphically enhanced Thumbnail view added in every section for all the posts.
4) Two New Labels added in category Section " Ayurveda" and " Astrological Case studies" those who want to learn the science of Ayurveda and Celebrities Case studies.
5) The Divine codes 4th Editions Advertisement added in homepage screen.
6) New Free E-Books added in Vedic press section written by our authors with images, Links, Share, Download and view options:
Ebooks are :
1) Buying guides for gemstone By Alok Jagawat
2) Nagamani – The Mystery of Snake pearls and Snake Stone by Alok Jagawat
3) Gems and Their use in Vedic Astrology By Alok Jagawat
4) The Musings of an Insane Man By Alok Jagawat
5) Kalachakra – The wheel of Time By Rakesh Jamwal
6) Marvels of Vedic Astrology: Blind chart analysis By Guru Rajesh Kotekal
7) Premium Book: Sarfrosh: A Nadi Exposition of the Lives of Indian Revolutionaries By Guru Rakesh Kotekal
6) News Tab added in Homepage screen for all the future app releases, app updates, Book releases, magazine release and any new information regarding Vedic Siddhanta.
7) In Credit Section Detailed Author Bio, with Photo, Description, added for knowing your author history.
8) The Divine Codes Basic summary info added in Divine codes Category section with upcoming 4th edition face off info.
9) Now User can read our all Magazine via View Option once he downloads Magazine in Mobile storage in The Divine codes Section.
10) Header Bar added in Home Screen in Google play store.
11) Detailed Info added in Playstore for complete Vedic Siddhanta Info with silent features of the app.
Please Download, Update, comment, Share, and Rate
With regards,
Team Vedicsiddhanta,
Team Five one Digital
Team Divine codes
Link for the update :