The Vedic Siddhanta
The Vedic Sidhanta is an initiative of Vedic School of
Krishndhaam – (K.A.R.A.S)
Center for Research on Astrological & Astronomical Sciences
founded with the motive of learning, spreading true classical knowledge on Medini (Mundane) & Hindu astrology. Our Research team indulge with the Motive of contributing hardcore research work in Vedic astronomy, Vedic cosmology and covering most of ancient Vedic Knowledge extracted from Vedas , Puraanas, Samhitas and various Astrological Systems and Sidhantas for establishing Scientific truth on Vedic era, Vedic Astrology and Vedic cosmological/Astronomical systems. Our Mission want to encourage every human being should motivate and learn in right manner and keep forwarding the Systematic approach of Vedic knowledge to guide mankind in right karmic path with the help of our true classical experience.
Planet9.co
Planet9.co and GCTR (Global Consortium of Transcendental Research) produces a variety of publications reflecting its pledge to distinction and the multiplicity of GCTR domains. Many of these publications, are freely available in our website.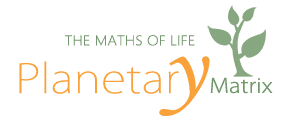 Selected volumes are available to order on CD and hard copies of printed formats can be ordered from Store section.
This page includes links for our publication resources. This includes books and our Journal.
Our Research Body
GCTR
This organization was shaped, with plain but sincere desire for everyone to live in wholeness, purity and highest level of consciousness. Our sole idea is wholesome and purest conscious living for everybody. GCTR is a body; which comprises of people who are researching in the field of divine and art forms. This includes Astrology, Palmistry, Spirituality, Travelogues, Yoga, Ayurveda, Vedic Numerology, Sthapatya, and other Art forms etc.

It is an Independent & Private research body of group of Dynamic, experienced and talented researchers who do hard-core researches on different Transcendental subjects. It is private body, but memberships are open. Anybody who has niche in such areas is most welcome in our family. There is no entry fee for the same. The only requirement is that you should have a sound knowledge of the subject.
"THE DIVINE CODES" journal is published by us for establishing scientific truth on origination of different sacred subjects i.e Mundane world Events, Vedic Astrology, Earth Sacred Geometries, Vastu, Pyramid Science, Paranormal, Vedic Jyotisha – Jamini , Spirituality, Yoga, Ayurveda, travelogue and transcendental Meditation sciences.
Members can contribute their articles and research for the same. It will be published regularly and it will remain free forever. Each article from its contributing members will also carry a photo and bio of the respective author.
The authors will also get exposure through three websites, social media, and publishing archives.We welcome you to a voyage for love and peace.
Please start writing about the best of abilities you have in your realm. You can also send us your research articles which are already published or you are dreaming about. Make sure they are detailed, interesting but not boring.
Please remember, we are writing for common man and not for scientists or any scientific societies but yes we can publish who are interested in research journals. We would also love to have your photos and bio with detailed writing interests .
Articles should be submitted with horoscopes, details, photos, references and links etc so that they can be used in the upcoming issue with proper information.
Your photo should be of proper size with a detailed bio should be attach in it. We are going to use them along with the article. The photos submitted by you should be owned by you. If you have taken them from outside then you need to mention the source as well.
This magazine will be sent to Astrologers, Publishers, Scholars, General Public and Official Research institutes and would be published online in many digital libraries with a motive to digitally distribute on a wide scale.