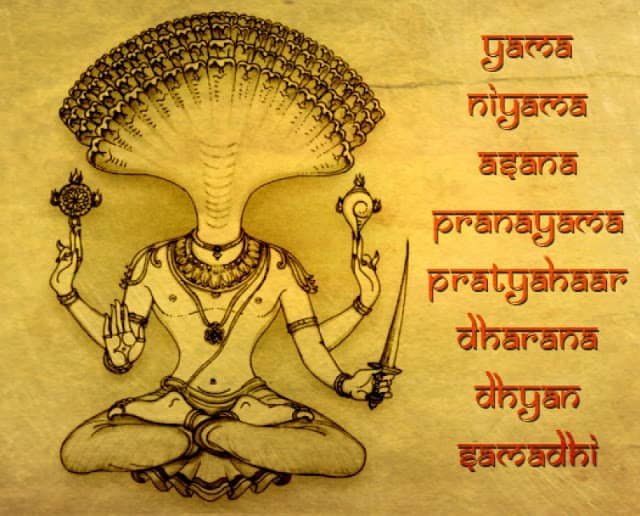 Mystery of 8th House in vedic Astrology Part 2 : Understanding Spirituality and analyzing case studies
Spiritual Experience regarding 8th house: Kundalini and Chakra
In First Post we try to understand how the 8th house has a deep relation with the longevity, pain, sufferings and life transformations, now in this part, we will try to understand How deeply it is important for Raising once spiritual awakening.
Readers can check on Part 1st of 8th house deep factors from Here
During the recent past years, I have heard and seen from many of people who are scared about the dreaded fear of 8th house – as being 8th house is always about a house of death, house of past birth curses, house of sufferings, Delays, Hurdles and obstacles and Many more blah blah things without knowing its spiritual essence etc.
One should always remember the death of Soul and Body is only one aspect of the 8th house, it has many more hidden secrets that are stored in the deep mystery world.
Death is majorly seen only when the strength of Lagnesh (1st) and 8th lord is purely devoid and weakly placed in D1, D9 and d60 chart.The main planet for Seeing Death via 8th house is always a separative planet ( Nodes ).
Always remember God never punishes you without any reason, he is the one who gives us new chance and watches our every action, and those who aspire to reach new heights for the new spiritual journey out of your past karmic actions and sins, he gave them bliss of spirituality for guiding mankind in the right path. Those who are in fear or guilt of their past actions god gave them first opportunity to learn and helps to let them transform themselves into a new path of spirituality for the well being of own soul and other pathless souls.
Astrologically, let me tell you 8th house energy is not easy to understand in simple layman language, it's being Karka house of Scorpio, Saturn (Longevity) and Ketu (Occult and higher Spirituality).One should know first what saturn (Karmic Transformations), Scorpio and Ketu   (Pending Karams, Occult and divine spirituality) represents – Initially Saturn being lord of Mooladhara chakra first gets disturbed here due to imbalanced mundane desires arise after sufferings, delays and hurdles and out of those difficulties it makes person first empty hand and when further those disappointments makes your more closer toward higher divine path it activated the Kundalini energies toward higher chakras and when all the chakras in balance state, everything including any sort of mundane desires will be comes to you without any efforts but in right time, but first preparation and learning is important Here.
Ketu being the karka of 8th it makes you ultimate divine and after learning of pending karmic duties it balances you so that you can move further without support. It's the Universal rule, to activate your kundalni energy you need to first become balance and eligible for it and when it reaches to 12th house (Higher Sub Conscious samadhi) it makes one more toward higher almighty and its dhayan.
logically it's not a house of death of Body and Soul, its a house of death of ego and false intelligence (represented by lagana) being falling in 8th from 1st – it ends the lagana false properties and over proud – as Rahu and Sun being stronger in lagana.
It's more a house of spiritual transformation and sacrificing your mundane desires and gives a new understanding of spirituality being falling in 9th from 12th. It's about the house of surrendering your false ego and destroying your falseness given by Lagana.
when you surrender all of your mundane desires and greeds it gives you new transformations that where your new experience spiritual journey starts. Mundane sufferings lead to the new journey of spirituality and transformations and end is peace and you will be a blessed one that where the roles of 9th house came ( Divine wisdom).
That's why it is falling in 5th (Skilled require for Bhakti) from 4th – the moksha trine, where 4th is the bhakti sthan then 8th is the house of sadhna required for bhakti for divine mother – where it sits. being fallen in 12th from 9th house of Sanchit karama it represents the what is left from your past karams – the debits of past that you have to finish in this birth without any if and buts. Debits are not curses, they are left over tasks that you have to finish in any case. Its not a house of curses it only shows your debits of past wrt to your past karmas and actions you had unknowingly done by moving in Adharamic path due to negligence of intelligence and believing in false ego and proud.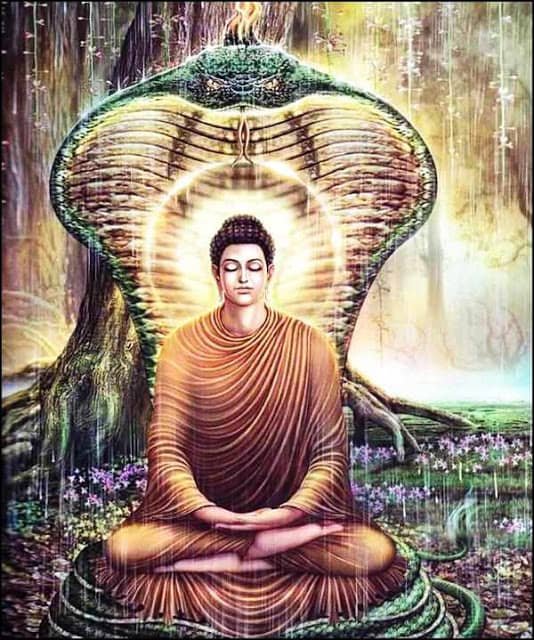 Being the Natural Zodiac house of the Scorpio and 8th house it is related to the Mooladhara chakra whose colour is yellow shows the root energy sit in the Kundalini (8th house) at the bottom of the spine goes toward upward direction to lagana where Sahasara chakra sits, hence planet placed in the 8th house shows beginning of the Kundalini energy rising toward upward direction and how it manifest via the planetary energy.
( Source and Reference: By Visti Larsen Jyotisha Fundamentals)


1)  If Moon is there in the 8th house it shows Kundalini activation through Meditation and Mantras.
2) If Ketu is there in the 8th house it shows Kundalini rises suddenly and native need to deal with the sudden burst of energy even they did not performed the spiritual practices earlier.
3) Venus shows awakening of Kundalini via  Following celibacy.
4) Saturn Shows Kundalini Awakening via following Discipline and Hatha Yoga but role of Ketu is most important to balance it.
5) Mars shows Awakening via Following Vyayam  and practicing physical exercises and preserving Virya.
6) Sun Shows Awakening via Gyana Yoga and Atamic Realization.
7) Jupiter shows via the help of one Guru or Spiritual practices did under a learned guru.
So, those having any number of malefic or beneficial planets in 8th house they need not worry, it's not meant for you to suffer unknowingly it has some deeper meaning, it's only a call from the higher divine to Surrender yourself toward him and move ahead in the path of spirituality, Yoga, and Divine union  that's what it shows 11th from 10th house- new beginning (11th) of your karma (10th)
for a society that is needed in this birth.
Only Rahu in the 8th house act as Blockage for Spiritual progress via without strict discipline, it usually disperses the Kundalini energy required to maintain it via Praan Vayu and for moving through via spine, as one cannot able to sacrifice his ego or completely surrender himself toward the almighty.Without total surrender, one can not attain the Kundalini.
In simple language 8th house shows your new spiritual journey toward higher goals, those having planets in 8th house, first Surrender your ego and let move your soul toward a higher journey of hidden secrets of spirituality.
Planets in the 8th House:
Sun in the Eighth House
The focus is on hiding one's true nature and makes the individual extremely private and secretive. These individuals are blessed with intuition, psychic abilities, deep dreams, and depth of empathy. These individuals often benefit financially from the father or the father's side of the family. Healing energies are the blessing of this placement and this person often keeps who they are a secret. Many individuals with this placement are drawn to fields such as law enforcement, psychiatry, massage therapy, counseling, detective work and any field that deals with death, change and behind the scenes actions. People with problems and pain are drawn to these individuals for healing. These individuals have a strong, powerful, intense presence.
Moon in the Eighth House
The focus is on concealing the emotions. These individuals are emotional, passionate and sensitive. They feel other people's pain and the suffering of others weighs on them. They have to learn to protect themselves because they are highly emphatic and absorb all of the secrets and subtle energy in the environment. These individuals often benefit financially or receive an inheritance from the mother or the mother's side of the family. These individuals suffer through the sacrifice of themselves for others and often in their lives feel victimized emotionally by others. Issues of sexuality often bring confusion and suffering until they find the right person to share intimacy with. These individuals bond through the sexual experience and need not only physical but emotional depth in any relationship.
Mercury in the Eighth House

The focus is on a depth of thought and communication. These individuals need deep communication and intellectual intimacy in relationships. They enjoy sharing their deepest, darkest secrets with others and need others to open up to them verbally. They often keep their thoughts to themselves for fear that others will not understand them. These individuals often think about death and their own mortality and at times worry about this topic. They have a keen, insightful mind and sharp tongue.
Venus in the Eighth House
The energy is focused on keeping the love nature secret and private. These individuals often benefit through the marriage partner and tend to marry someone of a higher financial status than themselves. They are blessed by the partner's possessions and relationship. Their love nature is deep, possessive and intense.
Mars in the Eighth House
The energy is used to express aggression, drive, and ambition. These individuals often find themselves in conflict with others and with relatives at some time in their lives. The sexual nature is strong with this placement and can become addictive if not balanced. These individuals have intense passions and dramatic shifts in emotion. They feel strongly about things and respond assertively. There is a danger of accidents and surgeries. These individuals need to exercise regularly as it will aid in balanced health. If they repress their natural energies and drives they can find themselves suffering from illnesses. It is important for them to have a healthy outlet for their intense nature.
Jupiter in the Eighth House
The energy is focused towards expansion, abundance and good luck. These individuals often inherit money, land, and goods from the dead. They often are naturally lucky and are looked after by others. They draw financial and material things into their lives easier. This is a positive position of Jupiter and I often see individuals with intuitive gifts that come naturally.
Saturn in the Eighth House
The energy is focused on learning and discipline. These individuals are learning self-control and often repress their desires. Sexual tensions are high with this position and often these individuals are afraid of intimacy. They can overcome this fear by being vulnerable and letting go of the need to control their own emotions. This placement also shows a karmic wound in areas of sexuality, intimacy, relationships, death, and inheritances. The positive manifestations of the eighth house may be blocked with this placement because Saturn is the planet of karmic learning and this process is sometimes painful. The true lesson of this placement is to let go of the past and learn to trust others and themselves.
North Node(Rahu) in the Eighth House

Individuals with North Node in this house are born to be healers.  their spiritual mission in this lifetime is to heal others and many do this through energy work such as reiki, pranic healing, yoga, massage therapy and psychotherapy. These individuals are learning to let go of the past and detach from the need for physical, material and emotional security. They must embrace change and oftentimes the universe forces them to change by taking things away from them. This can manifest as divorce, a death of a loved one, loss of job, etc. The purpose of this pain is to force these individuals to become more spiritual and to become the "wounded healer."
South Node(Ketu) in the Eighth HouseIndividuals with South Node in this house are meant to focus on finding security and balance in their lives. They have been through drama, change, and upheaval in the past and now desire to settle down and find comfort. They are meant to stick with things to completion and not end things before it is time. They are born to accumulate possessions and to focus on practical matters this lifetime.
Case study 1: Jyotish, Spirituality, and Research: Author of Jagannath Hora ( P.V.R Narasimha Rao)
This is a strong chart of Having strong Spiritual Transformations and doing deep research after experiencing Jyotish Journey, meeting Jyotish Guru and later diving deep in exploring Jyotish scriptures. Here, Lagnesh being Beneficial is in 8th house with 8th lord Mars, 2nd lord Venus (Beneficial), 6th Lord Saturn and getting aspect from Retrograde Jupiter (Beneficial) shows long life – with blessing of spiritual bliss via Mode of Jupiter (Guru, Jyotish and spirituality etc) and also shows sharp mind, with straightforward logical approach while writing and speaking. Junction of Mercury, Mars, and Saturn shows having a greater level of patience in engineering and calculative tasks, and also furthers shows native would be an expert mathematician. All the junction falls in 3rd from Moon shows very much skilled in calculative tasks, lagnesh and 3rd lord link also shows Dhi-Manta yoga in research and showing ability and presence of the sense of logical approach in every way.
Case study 2: Spirituality and Meditation: Osho Rajneesh
This is an another example Strong chart of showing the higher order of spirituality and learning experience after deep meditation. Here lagnesh Venus (Beneficial) is in 8th house in the sign of Sagittarius, with 10th lord Saturn, 3rd Lord Moon, 5th lord Mercury and 12th lord Mars shows – highest order of transformations and deep spirituality after experiencing Deep meditation.Lagnesh is placed in 8th house of occultism with 2nd lord Mercury shows very much logical approach and highest order of intellect, making him a blissful speaker with profound logic. Junction of planets on Sagittarius signs shows deep thought on ideas of revolution of deep mystery, higher wisdom and life philosophy. Even chart also shows the presence of Dhi-Manta yoga, writing ideas based on experiencing deep emotional thoughts.
Case study 3 : Short life and life Transformations
This is an example chart showing short life at the age of 23 after facing serious disorder of neural and blood clotting.Here lagnesh Sun (Head) is in 8th house with 8th lord Jupiter and North node Rahu shows Short life span due to some sort of accidents or disorder related with the head. Moreover, 6th lord Saturn also in close mutual aspect with Bhadkesha Lord Mars falling in 8th from AL too further shows a serious threat to longevity.
This is all about 8th house in astrology and how it is linked with Spiritual reality of the vedic astrology.
Mystery of 8th House in vedic Astrology Part 2 : Understanding Spirituality and analysing case studies.
Note: We will release  3rd version too where we will try to explain how other houses are interlinked with the mystery of the 8th house.
With thanks and Regards,
Rakesh Singh Jamwal
Source and Reference:
Brihat Parashara hora shastra by G.C Sharma
PhalaDeepika V Subramanya Shastri
Jataka Parijata by V Subramanya Shastri
Sarvartha Chintamani by J.N Bhasin
Jyotisa Fundamentals: My Masters Words by Visti Larsen
Light on Life: An Introduction to the Astrology of India by  Robert E. Svoboda