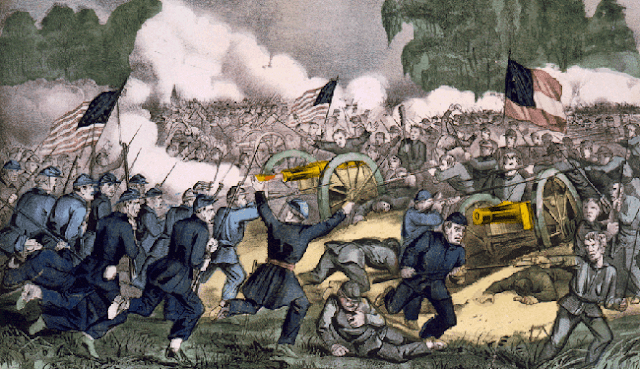 The probability of Era of Civil War and social revolution after (April 2019-2020)– There will be New world order after the year 2020.
Based on the below mentioned planetary alignments occurring after April 2019 world authorities may face fall in global economy and chances of probability of civil war like situation in some portion of world, it can possibly arise in Asian regions including India, Pakistan, China, Russia, some of the European-western countries may face crisis like civil war or there might be possibility of increase in the result of already ongoing social war or crisis during that tenure. Already ongoing crisis may take final u-turn as the alignment is happening on the sign of Sagittarius – represents higher wisdom, deep thoughts and deep inner inspirations etc , any inner spark in those society or people living over there can take it in a sense that can bring lightning inspiration and awakening in society regarding bringing change against any social injustice or ongoing social agitations or social revolutions like situations .
If we study past instances regarding these alignments in history, the closeness of Saturn with nodes and Jupiter in Sagittarius-Gemini axis or over any sign axis never be considered as an alignment for peace, it usually brings idea of revenge or agitation against authorities by mass society for the injustice they are going through from the past.
We have already seen this situation in early history much, since from the ruler-ship of Abraham Lincoln in 1862, in 1960 conflicts, Vietnam war, Algerian war, Pearl Harbour Attack, World War II to India- Pakistan and China war.
Now, Look at the chart for alignments occurring in the year 2019-2020.
Jupiter, South Node and Saturn is deeply conjugated in Sign of Sagittarius getting aspect from North Node Rahu and Mars. This usually indicates war like situation or a spark in an already ongoing situation.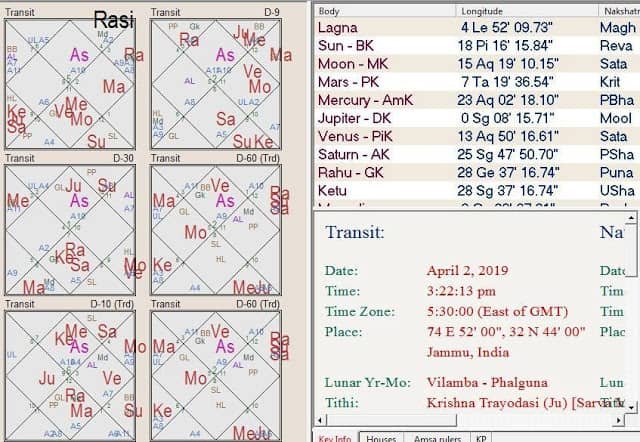 If we move back to History it has seen many devastating events earlier, whenever Saturn + Jupiter alignment is closely triggered in Sagittarius, Capricorn and Taurus sign, when it was Deeply influenced by Nodes (Agent of Conflicts) and Mars (Agent of war).
The year 2019-2020 will be the Key years for both Indian and American-European continents for Rise in Civil war or social injustice like situation, especially in Kashmir- Pok Issue.


During 2019-2020 we will see Saturn close alignment with South Node and Jupiter in Sagittarius and aspect from North node and Mars, After total solar eclipse in July 2019, this can take shape into civil war like situation or increase in something serious situation.
Though I am getting better Result with Dr. Raman's Ayanmansa for these ongoing Mundane alignments.
I will try to use both Ayanamsa (Chitra Paksha + Raman). Let see what would be calculation and what will be the result.
Here are some of the past events are based on this Juggling combination in early history are:
Event 1 – Attack on Pearl Harbour When Retro Ju & Saturn conjugated in Taurus in 7th Dec 1941.
Event 2 – China Invaded Indian Territory and attacks India in 1962 when Saturn + Ketu was in Capricorn.
Events 3 – When Saturn + Ketu was in Conjugated in 1960-1961, British and French Imperialism suffered defeats.
Event 4 – In Africa, Rwanda and Brunudi becomes republic, Sierra Leone, and South Cameroon become independent in Year 1960-61. Syria Secedes from UAR.
Event 5 – In April 1962 – USA and Russia confront over Missile crisis in Cuba and both were ready to go to Nuclear war.
Event 6 – 1960s Civil Rights Movement for Grant of Equal rights to black Americans.
Event 7 – 1960 – Algerian War – The Algerian War, also known as the Algerian War of Independence or the Algerian Revolution (Berber: Tagrawla Tadzayrit; Arabic: الثورة الجزائرية Al-thawra Al-Jazaa'iriyya; French: Guerre d'Algérie or Révolution algérienne) was a war between France and the Algerian National Liberation Front (FLN) from 1954 to 1962, which led to Algeria gaining its independence from France. An important decolonization war, it was a complex conflict characterized by guerrilla warfare, maquis fighting, and the use of torture by both sides. The conflict was also a civil war between loyalist Algerians supporting a French Algeria and their Algerian nationalist counterparts (Source Wikipedia).
Event 8 – Guatemalan Civil War
The Guatemalan Civil War ran from 1960 to 1996. It was fought between the government of Guatemala and various leftist rebel groups supported chiefly by ethnic Maya indigenous people and Ladino peasants, who together make up the rural poor. The government forces of Guatemala have been condemned for committing genocide against the Maya population of Guatemala during the civil war and for widespread human rights violations against civilians.
Event 9 – The Congo Crisis (French: Crise congolaise) was a period of political upheaval and conflict in the Republic of the Congo (today the Democratic Republic of the Congo)[c] between 1960 and 1965. It began almost immediately after the Congo became independent from Belgium and ended, unofficially, with the entire country under the rule of Joseph-Désiré Mobutu. Constituting a series of civil wars, the Congo Crisis was also a proxy conflict in the Cold War in which the Soviet Union and United States supported opposing factions. Around 100,000 people are believed to have been killed during the crisis.
Event 10 – El Cajon Boulevard riot
The El Cajon Boulevard Riot was the official name of what the San Diego Union called the Drag Strip Riot. Socialists consider the El Cajon Boulevard Riot one of the first major youth riots of the 1960s.
Event 11- The Battle of Vientiane was the decisive action of the 1960 Laotian coups. Fought between 13 and 16 December 1960, the battle ended with General Phoumi Nosavan winning control of the Kingdom of Laos with the aid of the Royal Thai Government and the U.S. Central Intelligence Agency. Vientiane was left devastated by the fighting, with about 600 civilian dead, about the same number of homes destroyed, and 7,000 left homeless. The losing Forces Armées Neutralistes under Captain Kong Le retreated onto the strategic Plain of Jars, to begin an uneasy coexistence with the Pathet Lao and the invading People's Army of Vietnam.
Event 12 – Operation Jumelles (English: Operation Binoculars) was a military operation which was part of the Algerian War in the Tizi Ouzou Province, Algeria. It lasted from 22 July 1959 to March 1960. It was fought between the FLN and the French Army.
Event 12 – Sharpeville massacre
The Sharpeville Massacre was an event which occurred on 21 March 1960, at the police station in the South African township of Sharpeville in Transvaal (today part of Gauteng).
After a day of demonstrations against pass laws, a crowd of about 5,000 to 7,000 black African protesters went to the police station. The South African Police opened fire on the crowd, killing 69 people. Sources disagree as to the behavior of the crowd; some state that the crowd was peaceful, while others state that the crowd had been hurling stones at the police and that the shooting started when the crowd started advancing toward the fence around the police station.
Event 13 – In October 1960, the communist high command ordered Kunming Military Region to prepare for the campaign. In early November 1960, communists and Burmese government held a joint conference on the matter of communist force fighting in Burma.
Event 14- War against the Bandits
The War Against the Bandits (Spanish: Lucha contra Bandidos) is a name given by the Cuban government to a six-year rebellion (1959–1965) in the Escambray Mountains by a group of insurgents who opposed the country's government led by Fidel Castro. The rebellion is known abroad as the Escambray Rebellion.
The rebelling group of insurgents was a mix of former Batista soldiers, local farmers, and former allied guerrillas who had fought alongside Castro against Batista during the Cuban Revolution. The end result was the elimination of all insurgents by Cuban government forces in 1965.
Complete Research article will come soon with Vedic mundane techniques, this is just a tip of an ice berg. Till then stay connected
With thanks and Regards,
Rakesh Singh Jamwal