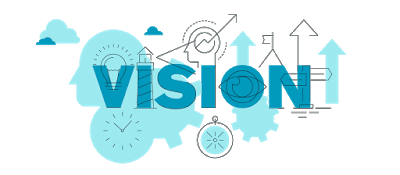 Vedicsiddhanta is the best platform to spread out your knowledgeable idea/ work to right people who have a depth of understanding of your subject . We are here to help those who are looking for help and guidance in Healing, Health and astrological proficiency.
We believe in the divine and spiritual connection with people who uses our product is priceless.

* Want to make the Astrological community a better place.
* Want to contribute your knowledge and make Vedic Siddhanta a global knowledge portal for those who are in need, light and guidance.
* Want to give a professional look to your passion, hobby, writing ability etc.
* Want to sell out your writing talent to global mass.
Where you will find a better place to reach more than a million people each year?
Come and join with us and experience new vision.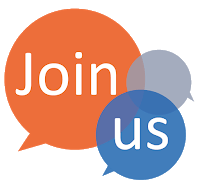 Currently we are looking for Freelancer for following positions with professional experience along with good command over english and writing skills in their respective field.
Positions
* Content Writer for different streams in Jyotish.( Vedic System i.e , Vedic, Nadi jyotish, Yoga, Ayurveda etc).

* App Developer for our Mundane And Jyotish Mobile software – Android/IOS Developer having knowledge in Jyotish calculations.
* Experience in astrological consultancy ( Both online and offline)
* Life coach and counsellor well versed in consultancy and delivering Lectures.
* Reiki Healer and other Transcendental therapist for live Workshops.
* Content writer on Yogic Methods i.e yoga, Kriya or Meditation .
* Ayurved and Herbology Content writer.
* Researcher Scholar in transcendental and Vedic science.
How we work
Choose your own adventure
Everyone works from the location they choose. We're spread out all over the globe and we have a good number of traffic on our websites. we are working on many of Web-based mobile applications projects and doing serious research in Jyotish and other subjects.

Coming on board
After clearance of 1st stage of the interview, we shall need 1-2 of your research-oriented articles to analyse your work as per viewership of the readers.
As per the response of the readers, we'll do a project together on contract basis for 2-3 months or suitably the time you can give to the joint project.
Full-Time prospects and responsibilities shall be as a Research Scholar, Senior Astrologer, Author of https://vedicsiddhanta.in.
On appointment, you will get an opportunity to meet and learn knowledgeable scholars in this team.
The benefits shall grow and will be shared time to time along with companies growth and development of the project.
Looking forward for your participation
Meeting up
Vedicsiddhanta Team, will get together once a year for 2-3 days to know each other and exchange the views on the divine knowledge and learn new skills which will influence each one whole life.
What do we look for?
Everyone have a flexibility to work from the location they choose. We are spread all over the globe and have a good number of unique visitors on our websites. Also we are on the edge of completing our projects and soon will be coming up with professional web-based mobile applications.Side by side we are vigorously focussing on research in Jyotish and other subjects.
Think !
you've got what it takes ?
Advantages added to work recognition
Benefits
i) Self-promotion of your youtube videos, websites, articles and content.
ii) Can attend or deliver Workshops and Seminars.
iii) Direction Earning via
* Advertisement in your articles.
* Affiliate Programs.
* Astrological services and reports.
* Online, Offline classes and workshops.
* Selling your research articles, journals, e-books , lessons and content.
* Loyalty earning via Jyotish services, subscriptions and case studies where we will only charge 20% from the total services rest of the 80% will be deliver to scholar.
iv) Deliver offline lectures and classes during our seminars.
Apply now or click on Join us button