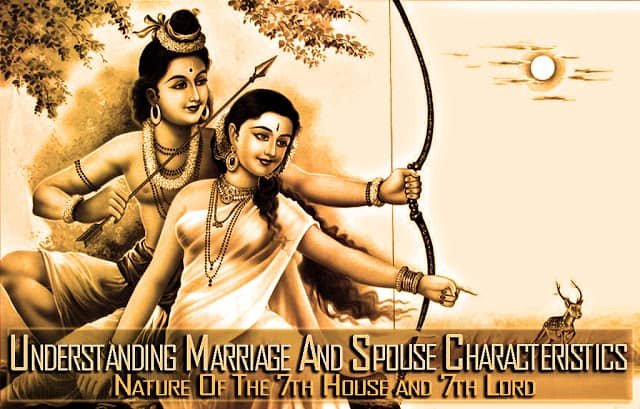 Research Case Study: How to Find Spouse First Alphabet, Name Clues, Spouse Nature & Ruling Planets

(Revised and Redited Edition June 2017)
Keywords : How to Find Spouse First Alphabet :  Understanding spouse in astrology, physical appearance, 7th house, 7th lord and nature of spouse,Marriage and Relationships, spouse appearance in astrology, spouse astrology, Spouse First name, spouse in astrology, type of spouse in astrology, Vedic Astrology, first letter of my life partner astrology.
Introduction

In Ancient Nadi System, there are lots of micro ways to check the Spouse Name or to find out Spouse first Letter from Nadi Kadam's (Nadi Leaf) written in Sanskrit form by Vedic seers but the method of finding those Names involves lots of mental processes with knowledge of translation is much essential.
The leaves are not just records for Indian nationals but also for people of other nationalities, religions, and creeds. It is also stated that about 40% of the people in the world are likely to get these results. The other leaves might have been damaged or may have been lost in the course of time.
There are 4 kinds of Nadi:
1. Jeeva Nadi –  This Nadi works with the power of breath of one who is reading the nadi. When worshiped, they get intuitive powers to predict future. The most famous are Kakaibujandar Nadi, Brighu Nadi and Sukar Nadi
2. Abyasa Nadi – Here in this process Nadi Jyotishi identifies the horoscope of the questioner with the help of fingerprinting of the right or left thumb impression and based on the birth date and time they predict the horoscope.
3. Kirantha Nadi – This nadi works based on the Hora Shastra time  ( Hora chakra) that one goes, than they predict one future with Etchani.
4. Karantha Nadi – This Nadi is based on Mantra and Tantra from Adharva/Atharva (In tamil) Veda.
In General Practice now only 1st and 2nd form of Nadi system is available right now with people who are somehow now traditionally managing it in most part of the southern India.Even you can also know all the attributes or characteristics of a spouse without even having the Kandam knowledge but this method involves lots of deep knowledge and understanding on Vedic deities ruled by different Nakshatras swaras where the moon is placed in the natal chart and also need to see the position of 7th Lord, its Disposition lord placement, its Nakshatra lord, Pada and placement in different signs and nakshatras.The whole process can give some overall idea to understand complete spouse traits, characteristics, and Name clues.Though it needs lots of micro detailing work to find out the Spouse Name or Spouse first letter and meaning or the Direction of Spouse beneath the Horoscope. Still, with this Little piece of research Information you may able to troubleshoot your Spouse Name and all the characteristics your spouse can have.
Most important thing about this method is this is purely a nakshatra based naming system where Nature and name of Spouse need to be deduced from the Moon Nakshatra, 7th lord Nakshatra and also need to find out the Strongest planet placed in trines from Natal chart.
The one on the planet who is strongest placed in trines have much influence on natal chart Vedic Deities of the Nakshatra and planet has much say on native Spouse characteristics. Moreover, in my experience during this course of studying this method, it has been seen that this method perfectly works in those cases where the naming ritual of a child is been done by Vedic rituals including thorough study of natal chart of the baby after birth, whereas Svara's and Sounding of Akasharas of different Nakshatras has much influence on Natal chart with strongest Planetary influence on trines.
The meaning of Name is purely based on the Planetary influence on Rashi and the Nakshatra. When 7th Lord and its disposition or Nakshatra lord Planet is placed in a dual sign it usually gives a combination of two names in one when Planet is in Fixed Sign, it usually gives short name based on that tattva i.e Fire, air or water or earth.When in a watery sign it should give the meaning of name based on the Planet in that Water sign, it could of ocean name in sanskrit, if Planet is in Cancer sign, it could be a river if in Pisces and it could be small canal name if in Scorpio.Based on tattva of the planet one can find the name clue for the true meaning of the name.So, before understanding the name factors one should have to focus on Sanskrit meaning behind the name, as sounding of vowels or Aksharas found in Nakshatras are in sync with Prakriti (Means, the meaning of name should have the influence of Prakrti on those planets. for e.g if someone has Name Alaknanda, if we see deeply it's a river name in runs in Jambudweep ; Alaknanda is a Sanskrit word which means " a young girl child from eight to ten years old, Kanya, " and reference found in the Mahabharata and Vishnu Purana, a river which runs from the Himalayas and falls into the holy Ganga River. This clearly indicates that Planet those influencing on the trines of the natal chart should have a placement on the dual sign with the influence of watery planets in that sign).
So before predicting name meaning and Akashras used in a name, you need to see all the complexities connected with names based on Vedic and ancient point of view.
Because in Nadi Scriptures our names are stored in Sanskrit form connected with meaning related with some of the attributes of nature(Prakriti).In rest of the cases those not able to find the true meaning of name they need to see the strongest planet dominating in their trines, that will surely influence the name meaning and nature of the name.
This method probability in modern time is around 4 or 5 cases out 10, the reason being in modern time none of the people are Naming their children's based on Vedic rituals as described in Scriptures.
So, it's a case of either 50-50 or 40 -60, it might work but in few case not in all the cases, for rest of cases you need to see alternate methods too.Before moving forward for understanding the method, First of all, you need to find out who is actually your Spouse or belong to that category or actually falls in that condition.
Important Houses one should know those are connected with the Nature of Spouse

Placement of planets in the 7th House:
7th House: 7th House is actually your Attitude, your Sexuality, your Libido and your Liking or Disliking toward your Partners or partnership. It's not actually what we get in the partnership it's only your Attitude and your type of interest in a partnership.It only shows your trade or type of Partner you want, it only shows your need in partnership not the reality of the spouse. The reality of spouse is seen from D9 7th House and the planet sitting there reveals a lot about the spouse. i.e Mars in D9 7th house shows spouse would be very active, Dynamic in nature, Round face, stout body, short heightened, reddish appearance, whereas the Sign, Aspects and D9 7th Lord Strength can totally change the whole picture of a spouse. D1 7th house Planets only tell your choice or type of interest or Type of Spouse you want to marry.As it is direct opposite to the Ascendant its nothing more than your Direct Choice of Spouse or type of partners you are interested or the qualities you are seeking in your partnership.Here Beneficial Grows the Partnership and Malefic destroys the partnership or Block the partnership or act like a Maraka for the native as it is direct opposite to the Native which means Malefic will do Opposition work and Beneficial will do Supporting work either it is from Spouse or from the Business Partnership.
Planets placed in 7th House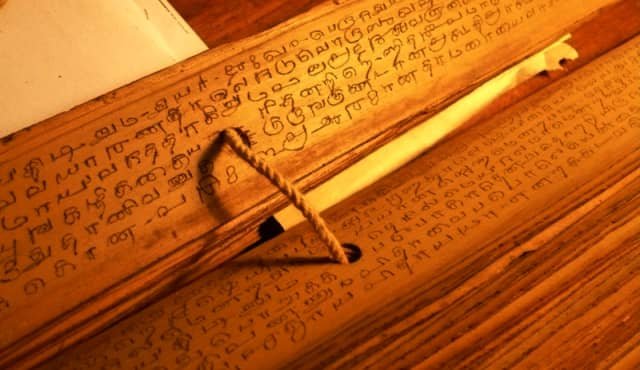 Ancient Nadi's Patra
For Eg if there is Moon in 7th house – " you want an Emotional and Caring Partner in your marriage partnership who treat you like a child, with uttermost care, nourshing or having motherly qualities in partnerships. In General you are seeking emotional and caring partner in your marriage "
Mars: Here Mars is simply blocking the Partnership interest as Native Have arrogant and Aggressive nature so he always fights with the people he or she interacts & ultimately gives interest in the aggressive spouse those are bold and courage's like the native itself.
Mercury: Here native is seeking somehow intelligent, Skilled, youthful, learned, and communicative partner. Here communication in partnership is most important as it increases the mutual understanding and bonding between two. More the partner is youthful and looking beautiful more it gives attractions to the spouse.
Venus: Here native own uncontrolled Libido and Sexual energies are the cause for keep on falling in multiple relations even native is committed, this has been seen mostly in the scenario when 7th house Venus is afflicted by Malefic or nodes. Venus in the 7th house natives is more after Beauty, Lust, good looks, somewhat romantic and peaceful relation.Here native must have to control his/her sexual desires in order to have no complicacy in a relationship in pre and post matters.
Same way you Can check for traits for other planets too.
Placement of 7th Lord

7th lord : 7th Lord is an actually an indicator of your Spouse physical qualities that mostly speaks about everything connected with physical condition of the spouse, from her health, to body type, to features, to her outer appearance,Nature, few micro traits of Spouse i.e Direction of the Spouse, future of the partnership after marriage and what you are expecting or seeking from your Spouse and finally expectations and the results of everything connected with future of the marriage partnership. 7th Lord Nakashtra & its Pada: 7th Lord Nakshatra and its pada(its lordship and placement) is the Key indicator of the Spouse qualities and Spouse actual nature and all the micro detailing connected with Spouse. Gives an idea about types of Men and Women Whom we Interact and also gives Some clue as of how our Spouse look like, qualities we seek in them or who is actually the Spouse or behave like or who is eligible for marriage.
Mars (Boyfriends and Real Man)
Mars Usually & Exclusively in women charts speak about the qualities of the Boyfriends if we take North Indian astrological system but in South Indian Nadi system, Mars is exclusively seen for the traits of husband or the men they are interested in or to interact with them.
The reason is very Simple Mars Shows about Power, Protection, and Sexuality of both men and women and from the beginning of an evolution time Women were more interested in a Powerful man who can protect them, take care of them, whom they can feel secure and those having Sense of Security. It's only because of the Genes orientation or DNA development in both the genders from the Beginning of an Evolution time. Reason being women were weak in during an evolution time and are more interested in Maritain Energy which can protect and feed time in their difficult time and can only be seen via the characteristics traits of Mars i.e Bravery, Courage, Power, fighting spirit, and Protections. They were more interested in men who can fight for them, who can care, who can protect and who can feed them against all odd Conditions. But in Modern Era, Situations has been totally changed, Women's are now more interested in Status Oriented Powered Men's.As in current modern scenario's protection and power is seen via Social status of the men and having the ability to take care of their all needs, actually who can give all the comforts of life required in the modern mundane world.
That's why type of Men whom they want to interact at a personal level or a close level should be associated with the sign of Mars and its House Placement. But Problem of Maritain People is regarding their energy, which is very Dense, Strong and wanted to Grow individually for their self-growth and Self Strength. They only like to fight for their itself or self-esteem or for their individual level growth or for their individual Plane or their individual Dreams and goals, that what is actually speaks about Manhood and Mars. Fight for what right is about Manhood.
In Simple Language Martian don't want to Compromise at any cost for their individual Level growths and when they are asked for to Sacrifice their goals for the partnership Sake they always leave the relations in half and would always set up their preparation for own passions and accomplishment, and seek for their Individual goals.
But in marriage, for any successful bonding, relation requires Mutual Bonding (Understanding and Guidance energy, sharing between two people) and level of communication and which Maritain people always fail to accomplish due to ego, arrogance and rigid attitude. That's why in modern scenario Mars is only about women first choice in short and casual relationship's – "The Boy Friends" but in the long run they are seeking a balance, a fruitful peaceful marital balance, totally missing in Martian people.
That's why nowadays women's are more after long, serious and dedicated relations and those men who are willing to go for it, whom they can Spend their whole life.
Boyfriends are woman first choice for short journey but they don't want to continue with them for the long run, as Mars doesn't want to bow down for the sake of Partnership rules or mutual level growth. Mars is more about Individual Growth but not Mutual Growth.
Usually, Maritain energy never cares about anyone but in true reality, it actually speaks about Sexuality or Sexual energy of the women whom they want to seek in their partner and when they found Same energy level relationship starts or ignite but fail to grow.
" In any Relationship or partnership we only need Kutumbh Growth, which is more of kind a Continues proces that depends on time and mutual understanding between two. Growth shows level of Mutual Understanding and Mutual investment of thoughts in relationship between two people one may put effort in order to have smooth funcutinong in the relation. Whether it is about thoughts, growth, Kutumbh sukh or it is regarding Expansion of anything in relation i,e family, childrens, Financial status, is actually true nature of the Jupiter.In Natal Chart, Mars Sign Positions and Placements is the key indicator of their choice of first men but only for Temporary relationships (Bf , Attractive Male Friends in general or Male Colleague in their office environment Generally). For more and better understanding on type of men they are intrested in, always see the sign and placment of mars in D1 and D9 chart.Below are the few examples as explained for Mars sign placement "

Placement of Jupiter
In Natal chart, Jupiter indicates about the Husband energy in Women chart and type of Husband they are interested in & whom they can expand or whom they can grow with them at a mutual level usually in North of Indian astrological analysis but in Southern Indian as per Nadi texts, Mars is seen for a husband.Logically Jupiter is about the growth of everything whether it is about knowledge, thoughts and whether it is about Wealth or Status or Job, its nature is to expand.It Gives expansion in every Sphere, it gives hope in every sphere, it gives wisdom and spiritualism, it gives family growth and wealth expansion.Women want some kind of higher knowledge in life generally to grow their inner feelings or to grow their inner wisdom and thoughts but problem is women get attracted towards Mars but as soon as they are married Mars desires turn into Jupiter because what Jupiter can provide what Mars cannot that is why women may fall in love with someone but she marries a different man.
In a marriage women need support and security in life because women are emotionally weak, she needs support in her vulnerable days like pregnancy and overall in general in life.Mars cannot provide all these things Mars only know how to fight, be an individualist and have fun That's why they Choose Jupiter for Husband, not Mars.
Sign placement can tell more about the women choice of husband and below are some of the signs and placements.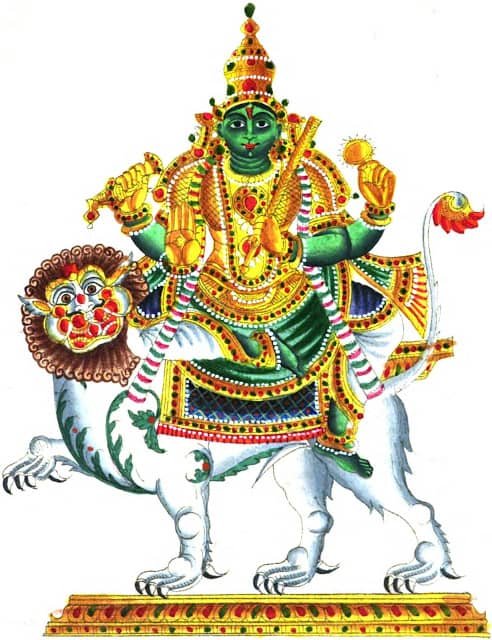 Mercury ( Friends, Cousins, Best Buddies and Close friends)
Mercury is another Contender or the person in the queue who also Women like but the problem is Mercury is a Prince and Young and not very mature so Mercury always gets ignored from most of the women choice list for husband and Boyfriends as Mercury is more about intellectual and communication not about Responsibility and Sexuality.Mercury (Close Friends) get easily attracted toward Venus (Women) but Women get easy Attracted towards Mars (Mens) and Jupiter is the guy who always busy in its work the real practical Guy doing work for everybody growth. –" Vasudev Kutumbkam ". Mercury is those Guy's who are in Queue for Becoming Boyfriend's but always got ignored from Women but they are very Good friends and those people who are very close to them as a close friend.
Venus: ( Wife/Girl Friends)
Planet Venus represents wife or girlfriend in the men chart. In women birth chart Jupiter represents husband and Mars represents boyfriend because women life is different than men life.Women are more complicated emotionally as compared to men. In society role of men is different than women. Due to this factor women may fall in love with men who is charming, masculine and handsome but these things cannot fulfil the necessities of life, therefore, women marry men who can provide support and security in life. But for men this is opposite, they only want love from women therefore for them girlfriend and wife are the same, because of this reason planet Venus rule both girlfriend and wife in a men chart or life.A wife's role in a man's life is too full his dreams and support him what he wants to do in his life and make his life better and help him in fulfilling his responsibility in life. By looking at the planet Venus position in the men chart we can predict about wife nature.
Men will get a wife depending on the dignity of Venus in their chart. You can check from the below:
1)Venus in Aries: If a man has his Venus in Aries he may attract a woman who is very independent, aggressive, stronger, very goal oriented, athletic in physics, very competitive in nature. This woman is very impulsive in love, sexy and individualistic in nature. She is very adventurous and likes to travel. They get a wife who motivates them in their life and dominating.

2)Venus in Taurus:If a man has his Venus in Taurus he may attract the women who are sensual, beautiful, and have a nice voice. This woman can be very demanding in luxurious things, stubborn, simple, practical and like to eat good food. They get a woman who is loyal in a relationship and give security to them financially. These men pursue women who are rich.
3)Venus in Gemini:  If a man has his Venus in Gemini he may attract a woman who is very talkative, intellectual, creative, fun loving and living in a relationship. They get a woman who likes to write, very pleasant in talking, charming and expert in doing hand work like sewing etc. here man get women who are very smart and very active in household workConclusion :
This is all about the Research Case Study for understanding Nature of the 7th house, 7th lord and understanding Planets responsible for relationships, How to Find Spouse First Alphabet, Name Clues, Spouse Nature & Ruling Planets.In Next section we will try to learn about the how to find Name of the spouse.