Consultation
These reports gives a precise quantitative analysis of life many aspects i.e Marriage, Finance, Career and Health in single Report and we will cover every single bit of information from the planetary placement and house strengths.This report will explains you can optimize and maximize the positive aspects of your life via planetary discipline and day to day tasks based on your birth and also helps in understanding the negative afflictions presents in the chart which is affecting your life. This report also gives an deep insight of planetary periods (Dasha Periods) in ones life. This report covers Many Divisional charts for understanding four goals of life; Dharma, Artha, Kama, Moksha, lending it a uniquely proprietorial perspective.
Your personality traits.
Analysis of Planet and House strengths in your chart
The Natal promises of individual planets as well as Rahu/Ketu nodal axis in your Natal chart
The Natal promises of broad parameters as assured by the interaction of houses and planets in your birth chart
When, the planets are expected to deliver their Natal promises
The present astrological signature and the strategy for the next 5 years
A holistic overview of your birth chart
Recommendations of astrological remedies
Will cover 4 Aspects of life : Career, Marriage, Finance and Health of native.
This Report is designed for people those having initial knowledge of astrology and would like to know what will happen but why it will happen in their different aspects of life in detailed analysis via our research team.
Product Nae
Krishndhaam Consultation
Website:
www.vedicsiddhanta.in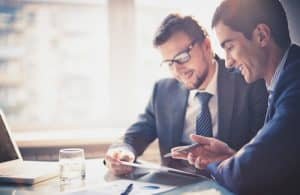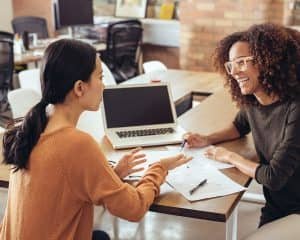 About Krishndhaam Jyotish and Spiritual Services
Consultancy Venture of The Vedic Siddhanta
Krishndhaam Jyotish Services Portals carries important details about various Jyotish services and Consultations, Case Studies, written reports, and Prices for same we deal in. Please have a brief look on it to understand the subtle intricacies involved in the process of seeking a Jyotishi. Since you are here to seek (and you are paying for that), it will be a very good practice to understand the underlying methods and procedures involved in jyotish case studies analysis.
About Vedic Siddhanta Research Team
The Vedicsiddhanta is the best platform to spread out your knowledgeable idea/ work to right people who have a depth of understanding of your subject. We are here to help those who are looking for help and guidance in Healing, Health and astrological proficiency.
Incredible Benefits
Better Decision Making
Strategy experience and analytical expertise combine to enable decision making and create value.
Life Growth
Strategy experience and analytical expertise combine to enable decision making and create value.
Divine Understanding
Strategy experience and analytical expertise combine to enable decision making and create value.
 What are the deals?

We have divided our Jyotish Consultations majorly into the following sections:
Holistic Health Consultation (With Jatinder Sandhu)

Past Life Astrology Consultation (With Rakesh Jamwal)

Advance Jyotish Consultations (With Arnab Mukherji)

Basic Jyotish Consultations ( With Rakesh Jamwal & Twinkle Vijayvargiya)

Nadi Prashna Consultations ( With Alok Jagawat)
1) If you are seeking "Advance or Basic Consultations", you need to first look for an available appointment and schedule before selecting any Jyotish and Spiritual Services from our team.

2) Later you can discuss or Share your past history or complete case study details with us via Email, via appointment Form or via Phone.But we prefer you should share your Past event history details either via email or an Appointment form.

3) We do case studies only on weekends, i.e either Saturday or on Sunday in available time slots depending on the Schedule of the user.
4) Advance Nadi Written Consultations reports would take minimum 20 (3 Weeks) days for finishing PDF reports and rest of the advance reports are based on the voice that we conduct session within a week or 10 days after booking the case study.
5) While Booking your case study Please specify background history of your case and also Select the Specific service in Appointment form.
Before Selecting any of our Services, Users are requested to look for Available appointment in Schedule Appointment Section for our availability of bookings.
For more detailed information on payment and shipping,