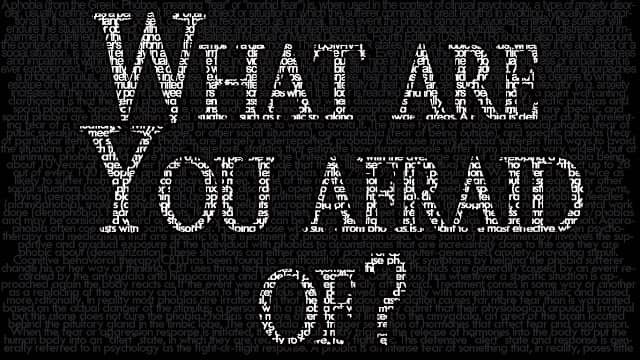 Just few hours ago I have got a message from my client and friend, (whose name or details I will not disclose) that he is afraid of responsibilities.
Let me reproduce his message here
"I am very reserved. I am not ready on a mental, emotional and physiological level to go out there and burn my tires. I feel v happy living at home and homely environment whereby I can rely upon my parents resources for my day to day state of affairs. Even the thought of bearing responsibilities constantly haunts me. Let me quote an example.
I hate the concept of getting married because it brings with it huge responsibilities
The problem is so grave that the even looking at kids gives me nightmares as they with them bring in huge expenditures and responsibilities.
I know such laid back being useless and dependent attitude would not work for v long and I wish to get out if this but I get very fearful getting out if my shell. Very fearful."
It was his message that I have got on 26 April 2016, 10.49AM, at my place in New Delhi, India.
In this article we will go through his chart and this prashna chart to analyze the same and will try to find mental as well as physical and spiritual remedies for the same.
Horary Chart Analysis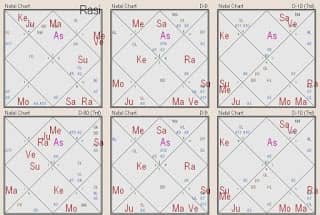 In prashna chart we can see Gemini rising with Mercury in 11th house along with Sun and Venus. Jupiter in 3rd house in Maran Karak Sthan (MKS) with Rahu showing his intelligence is not working and is overshadowed by illusion, wrong prescription. Moon is in 6th house debilitated with retrograde mars and Saturn showing inner turmoil. And afflicted mind with disturbed thinking. There is no planet in Kendra showing no support. None is in trine except Ketu who is in 9th house in philosophical sign Aquarius showing de-attachment. Day lord mars is in 6th house being afflicted by debilitated moon and retrograde Saturn showing his physical and mental prowess being weak and lack of support for the same. Hora lord Saturn in 6th house along with debilitated moon and Mars that is retrograde too so by all means it shows a problematic chart as well as things going bad but as ascendant lord is in 11th house there is still some hope. Navamsha is vargottama showing hope but 9th sign is raising that is aspected by Mars and Mercury in D9 showing the phenomena will be there till. As mars shows one day and mercury two months it will be 2×9 =18 months, 1×9=9 days. So the phenomena will be there till 18 months 9 days. For next 1.5 years the native will be feeling same and after that it will come to an end. As ascendant is only aspected by malefic conditions can be more worst as there is also no supporting factor (no one in trine) but chart is also equally strong showing there are chances for good too. This shows where intervention of an astrologer is of utmost importance. He can make him wither escapist or winner. As in navamsha chart there is Jupiter in 4th and Mercury in 7th house along with moon in 9th house it shows good indications and the person after guidance will come to normal path that will also be good for him.
Natal chart analysis
He also has Gemini ascendant. With mars in ascendant and in navamsha Saturn is in ascendant (prevalent Tamas Guna) now a day's sattwik is the person who does more and expects less, Rajasik is the person who works and wants the same amount of money or any other thing in return and Tamsik is the person who works less and wants more. Comparing between ascendant and moon we can see his ascendant lord is more powerful as he is in 11th house with one more planet as compared to moon whose lord is alone in ascendant. In quadrant from moon there is none but in quadrant from ascendant there is mars in ascendant and sun in tenth house. Thus we will start vimshottari dasha from his ascendant star not from moon's star.
In these types of cases we should check where the problem is, because as we all know no one can sit idle for whole of his lifetime every person have to do some work in order to earn their living, and dasha controls mind of a person. His environment. So, as dasha changes environment and thinking also changes with changing dasha. That's why a good dasha is very important for rise in life.
Checking dasha
He is running under Saturn-Mars-Mars-Mercury-Saturn. PD, SD & PAD usually decides events whereas MD and AD is very vital in mind and environment makeup of an individual. As we can see Saturn is ruling MD who is debilitated in D9 ascendant showing Tamas Guna prevailing. In D9 it is lord of 10th and 11th house whereas in D1 it lords 8th and 9th house so from the point of D9 this dasha will also give him profession, and income (10th and 11th house) thus It shows his mind will either change or not there is no problem in that, but Saturn will make him go for profession and start earning. In D1 that same Saturn is also aspecting 10th house and 2nd house of profession and income respectively. As Saturn in Both D1 and D9 is intimately connected with 7th house or lord it will also give him marriage too. See in D1 Saturn is lord of 9th house of legal marriage in 8th house aspecting 7th lord Jupiter that is in 12th house also from planetary aspect he is aspecting UL, he is also lord of A7, in navamsha Saturn is in ascendant aspecting 7th house and 10th house (work of D9 – marriage) coming to D10 Saturn is ascendant and second house lord in 12th house with 10th lord Venus showing It will be uncomfortable for him but he will get job or start in profession in the same Saturn dasha too. Also in D10 Saturn is lord of D10 and as we have seen in D10 he is also aspecting 10th house from 3rd aspect it shows staring of career in his dasha that will last till 2022 October. coming to AD lord mars in ascendant chart he doesn't aspect 10th house or 10th lord he is aspecting significator of profession Saturn and is lord of 6th house of job in D10 he is in 8th house with 7th lord moon aspecting 11th house of gains and fulfillment of desire as well as he is aspecting 2nd house of income showing easy money in his period but as he himself is in 8th house it shows discomfort and not so easy path. Mars in D9 is also in 8th house with 7th lord Venus and is in his own house. Showing luck is favoring but still he is afraid of these two areas (8th house shows fear).
As we have seen Mars is giving him tamas Guna by being placed in ascendant in D1 but also making an exchange between ascendant and 11th lord giving him fulfillment of desire as well as easy money. But when Mars dasha will end in 2017 May. After that Rahu will come. Who in D1 is lord of 9th house depositor of A7 and aspecting 10th house as well as UL. In D9 he is lord of 11th house in 10th house. Aspecting 2nd house of money and 6th house of job in D9. In D10 he being lord of 2nd house is in 9th house of promotion aspecting ascendant of D10. Thus it shows before end of Rahu dasha that will be on March 2020, he will get married as well as he will be having job and working well with some promotions/increment in his job too.
Where the problem is?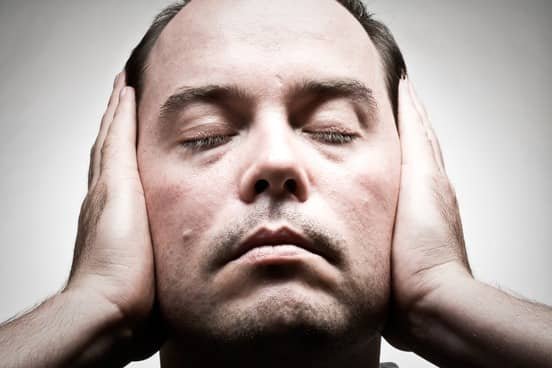 This chart is interesting why so because it has 2 planets at same degrees moon 5 degree Scorpio and Mercury 5 degree Aries. So here char karakas will change as per different schemes. Do in this chart we will apply 7 char karakas, 8 char karakas, mixed 7/8 char karakas and mixed 7/8 char karakas excluding Rahu and will try to see which AK shows the event more prominently. As we know AK shows soul and as jaimini says "Tanau Tanoh Dandaharah" means 6th and 6th from 6th is where Shiva gives punishment to the native. And as 6th and 8th houses shows weakness of native we will analyze 6, 8, 11 houses from all these AK to see where the problem lies.
As per mixed 7/8 char karakas and 8 char karakas Rahu is AK whereas using 7/8 char karakas excluding Rahu and in 7 char Karakas system Venus will be AK.
Rahu is in 8th house with Saturn aspected by Mars and Jupiter thus it show better conditions, Saturn being MK here and the same sign aspected by Moon using Rashi drishti who is DK in the case shows his fear related to leaving home MK in 8th house of change, and DK in 6th house of celibacy.
Whereas Venus in 11th house with mercury who is DK as per 7 char Karakas scheme whereas as per mixed 7/8 char karaka scheme he is GK showing there is some weakness in native and his approach. By Rashi aspect the same is also aspected by Moon who is DK in 6th house celibacy his fear from marital ties.
From Rahu 6th house have mars showing some problem with usage of energy, misuse of energy. 8th lord in 3rd there from also show the same as misuse of energy and not putting it in right area. 11th there from is debilitated moon who is also DK showing his fear related to marriage and also the same experience coming to him as punishment of Shiva.
From Venus 6th lord is with Venus showing problem 8th house there from having debilitated moon showing the same fear from being married and wife and marital ties. As he is DK in 8th house of loss as well as transformation and shows the same experience as punishment of Shiva. Both lord of 11th house there from is in 10th house there from showing punishment is sure to come and it can't be avoided.
Rahu in D9 is in 10th house good condition aspected by Graha aspect of Saturn and rashi aspect of Moon, Mercury, Mars, and Venus he is also over D6 showing manifestation of weakness of native and as it is in 10th house of D10 experience is inevitable.
Venus in D9 is in 8th house with Mars that is also 8th lord being aspected by Saturn, Ketu and Rahu.
Coming to his D60 chart there we can see Aquarius rising with Rahu in it aspected by Saturn. With Mercury and Jupiter and the Amsha falls under Soumya Amsha. The person is really decent and have good ideals and also is a student of commerce (mercury with Jupiter in ascendant) but he have Rahu in the sign aspected by Saturn as it is also sign of Rahu and Saturn tamas guns is prevalent. In D60 moon being lord of 6th house is in 8th house in MKS showing weakness of his mind from last birth and some curses over the native that if he tries can come out from it. Because Jupiter with Mercury is in ascendant showing blessings of Shri Vishnu and Sadashiva. As this D60 have malavya yoga cancelled by the presence of sun that shows if he start worshipping Lakshmi his curses from past life can go away and blessing of Sun, Jupiter and Mercury will also come to the native. D60 having both Lakshmi and Saraswati yoga shows that worshipping these deities will give a lot of relief to the native. His D60 also have so many raajyogas that can only fructify when person works for them. His moon in D10 that is in MKS is also afflicted by 4th aspect of Mars and 10th aspect of Saturn moon in 8th this much afflicted also shows some kind of phobia that he can be suffering from. As there is Saturn in 3rd from his AL in D60 it shows deep ingrained phobia/fear related to Saturn that shows work, profession, responsibilities. And thus we can see from his message that from the same thing he is afraid of (taking responsibility) but as Saturn is in Sagittarius and optimistic sign whose lord is in ascendant exchange between 1st and 11th house again. It shows once he starts doing work and being serious about his life by taking responsibilities in his hand he will gain and earn too much. As blessings of Sadashiva (Jupiter) and Shri Vishnu (Mercury) is over his ascendant that he is ignoring due to Rahu (Tamasic/demonical tendencies).

In the end
No matter how many Raajyogas are in your horoscope if you don't take your responsibilities or if you don't work on your own it will never fructify because it's in your chart not in someone else's chart. In any chart 3-6-10-11 these 4 houses out of 12 shows freewill meaning 33% freewill we all have. And using that we can decide either to cry on our fate or to struggle and win. There goes a saying "if you don't go there how you would know what was there" after all in end our own efforts is what counts. When I was starting a new work and was afraid of at that time my maternal uncle said me "doesn't matter what happens try once. Life is too short to regret in end for not doing something, after all it's your own choice that in your last breath in this world what you would like to say yourself a coward or a winner. It is always better to try and fail rather than to never try at all. After all if you fail you can say that I've tried. And this makes difference between those who make things growing up of poverty and those who despite being born in rich families die in poverty because they spend what was gifted to them by fate and they were unable to make something out of it" as Bill gates say's it – "if you born poor it's not your mistake if you die poor it's all your mistake". And for this reason I suggest all my readers to never give up because we astrologers know how much a powerful 3rd 6th 10th and 11th house can give someone.
Om Tat Sat
Shubham Alock

Admin