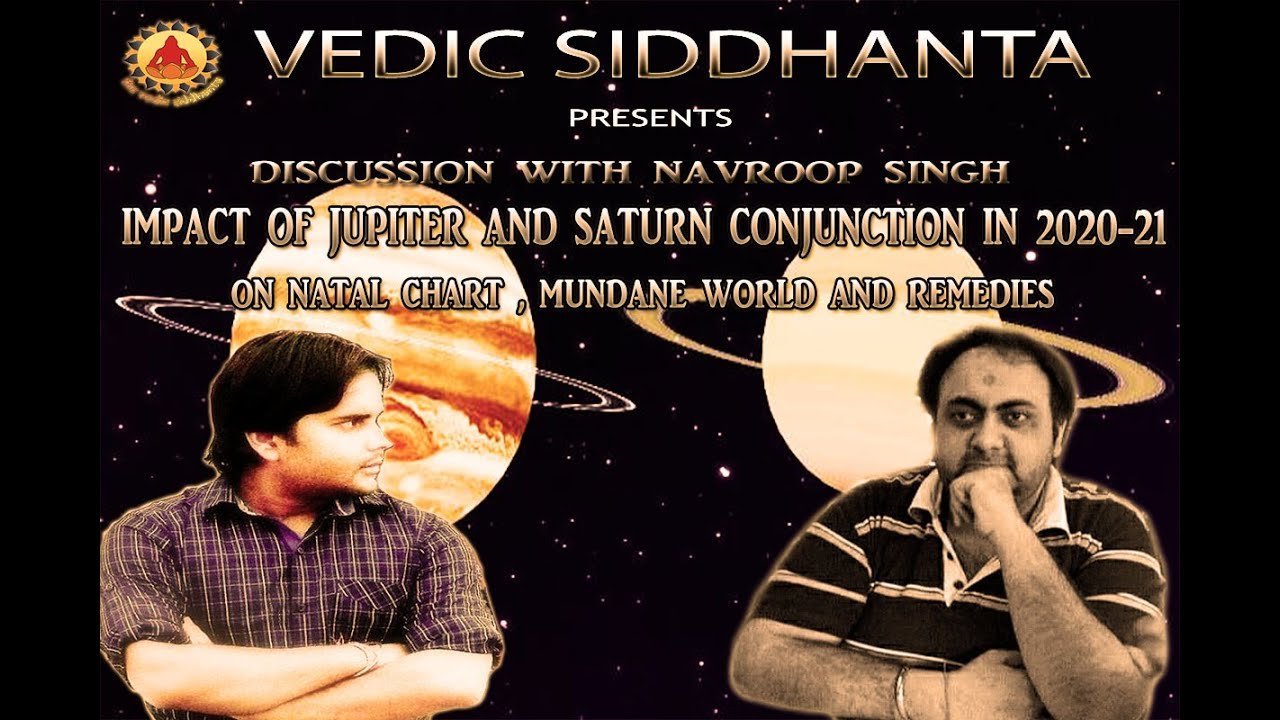 This video is hosted by Team #Vedicsiddhanta​.
This video is all about the upcoming Conjunction of Saturn and Jupiter conjugated around 21st December 2020 in the Capricorn sign and this video is all about its impact on Mundane world, India, and World. This is a corrected version of the Last Jupiter and Saturn conjunction Video that we have uploaded a few days back and in this video, we have covered all the concepts that were missing last time due to an audio issue. we have rerecorded with fresh audio and video.

This video will cover a brief idea of Jupiter Saturn conjunction and its impact on India, the world, the Mundane world, and Spirituality.
Session mode was in Hindi Today's and the Guest was Navroop Singh ji.
You can Follow him on Twitter: https://twitter.com/NavroopSingh_
For any Query or consultation information write down mail to us: krishndhaam@gmail.com
Learn Vedic Science Wisdom with our Research Videos. The Vedic Siddhanta is an initiative of the Vedic School of Krishndhaam. Our Idea behind designing the Application of Vedic Siddhanta is to spread Vedic knowledge globally.