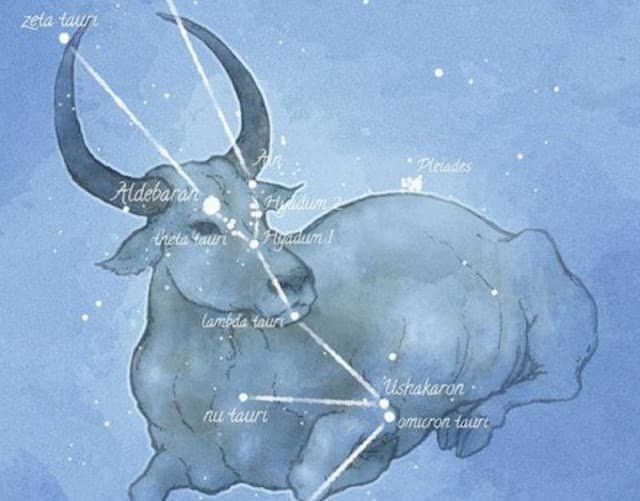 Rohini Shakat Bhedan Yoga : The historical insight of Saturn transit in Rohini Nakashtra based on Padma Purana.
In Brihat Samhita of Varahmihira author explained many of exponential principals while predicting natural catastrophes symptoms and most are readily manual for today's researchers for highlighting cause and impact of sun-spots, planetary movement overs different Nakashtras mandalas for understanding Earthquakes, Rainfall, Drought and famines etc. As we already know why Varahmihira was one of an eminent astrologer, astronomer and Mathematician in the era of Vikrama Aditya, interpreted many of incidents for saving the kingdom from miseries. He was one of an excellent interpreter in analysing and understanding the language of nature but the irony is today's modern discoverers completely ignoring this ancient art of nature for understanding its language.
Varahmihira in around 412 A.D quoted and opined that formation of Sun Spot usually brings Famine in the land and gives huge magnet storms in earth.this was found to be the case during the famine of 1876-77.
The great famine of 1876 (also the Southern India famine of 1876–78 or the Madras famine of 1877) was a famine in India that began in 1876 and affected south and southwestern India (Madras, Mysore, Hyderabad, and Bombay) for a period of two years. In its second year famine also spread north to some regions of the Central Provinces and the North-Western Provinces, and to a small area in Punjab. The famine ultimately covered an area of 257,000 square miles (670,000 km) and caused distress to a population totalling 58,500,000. The death toll from this famine is estimated to be in the range of 5.5 million people.
From above all conditions, we can conclude our Hindu astronomers were not wrong on interpreting nature language i.e impact of Sun Spots, Solar & lunar eclipse, planetary moments, weather uncertainness, rains, floods and sudden catastrophes.
It is well-known fact that all India observe anxiously the course of the moon with respect to the four stars of 10th constellation when the sun is in the sign of Aquarius from "10th Feb to March 10th", with a hope of future agricultural prospects of the land , the market price of food grains is once lowered or raised according to as the moon's course lies to the south of the course stars or more and more to the north of the southernmost star.
It was also stated in ancient treaties that if the moon should Pass to the north of all the four stars the world would be at an end.
It is very much evident in scientific language as per what our modern astronomer's moon will never pass to the north of all the four stars but in 1876 the moon course was lay between the north-most star and the one next to it. So we can assert our ancients treaties on reading nature languages aren't wrong.
Now coming to Saturn course, according to our ancient Hindu astronomers if Saturn should enter the constellation of Rohini (4th pada) the world would be at an end.

The story belongs from during the era of Maharaja dasratha's , one of astronomer form his court announced to the prince the dreaded entry of Saturn into the said constellation that the prince once flew in the air and stood before Saturn in his orbit resolved to stop this course; that Saturn, pleased with the prince's boldness, promised never more to enter the circle.
There is a complete reference in Uttrakhand section of Padma Purana where Lord Shiva is explaining to Rishi Narda about the role of Saturn for both mundane as well as for individual horoscopes during Saturn course to Taurus when it was in Kritika (10 Degree) about to enter Rohini Nakashtra.
King Dasaratha was warned that this would lead to terrible famine and also indicates a sign of war.
King dashratha reached "Shani Yuga" and he told to Saturn if he enters Rohini constellation all would be destroyed, Dashratha asked Saturn to save the world from the agony of wars and famine. Dashratha Paid Respect and praised him to ask for a boon, Saturn was very happy with Dashratha gesture, somehow Dashratha saved as seeing his boldness in front of him
Dashratha recited " Neel Shani Stotra" to propitiate Saturn as advised of sages and praised Saturn with verses. Saturn was much impressed and told dashratha to ask for boon . Dashratha requested him never to do " Shakat Bhedan" to which Saturn Consented.

In the Book "Shani Shaman" it was well written about Saturn and King Dashratha and descriptions of " Rhone Shakta Bhedan Yoga (Rohini Shakat Bhedan Yoga)" Which means entry of Saturn in Rohini Nakashtra will cause Terrible Famine for 12 years"
This was the whole story behind Saturn entry in Rohini Nakashtra.
Modern Astronomical fact has shown that ordinarily, Saturn will never enter the said circle, a circumstance which shows that the story is simply intended to cover an astronomical truth. it is well known that recently Saturn approached the circle to within a degree from it but did not enter it.
It is well known that recently Saturn approached the circle to within a degree from it but did not enter it.
So, we can ascertain that our ancient Hindu astronomers are wise in interpreting, observing and tabulation of the phenomena of nature.
There are lots of effects seen for Saturn entry in Taurus in recent many years which are mentioned below :
1) when Saturn entered Taurus on 12th May 1912 and Stayed there till 1914, while it was Rohini Nakashtra from 11 August 1912 to 3 May 1914, 1st World War started on November 29, 1913, to May 1914.
2) India Rise of nationalism establishment of Hindi association for freedom of India in USA Portland in May 1913 and publication of the first issue of Ghadar November 1913.
3) Mahatma Gandhi Started Satyagraha movement in South Africa.
4) Saturn again entered in Taurus in 1942 from 4 March 1942 to April 24 1944. There was a war of India in 1942 and famine of Bengal happened.
5) Quit India movement started in 1942.
6) Saturn entered in Taurus on 29 April 1971 – 11 June in 1973 "Indo Pakistan" war Started in 1971 ( July 22 to Nov 1971), Revolt Started in East Bengal and events lead to Pakistan war.
7) Saturn entered on 6 June 2000 to 22 July 2002, on 26th January 2001 Earthquake of Gujarat Bhuj happened, it was one of worst earthquake happened in the subcontinent for half a century, approximate 2.5 million people died.
8) On 11 September 2001, there was an attack on America.
9) USA war Against Afghanistan started.
10) The attack on Indian Parliament on 13th December 2001.
11) Godhra riots of Gujarat started on 28th February 2002.
Solution : Best Remedy is to Recite and Propitiate Lord Saturn by Shani Stotra Created by King Dashratha or Read Whole Story of King Vikrama Aditya , Read About lord Saturn in Padma Puran and Read Shani Shaman Book and understand its course for different zodiacs and do remedies as mentioned in Shani Shaman, Be calm and down to earth and do your responsibilities of Real-world seriously , make your self more serious towards your moral duties, respect women.
Source and Reference :
Brihat Samhita By N.C Iyer for Knowledge and Public Sharing

Admin