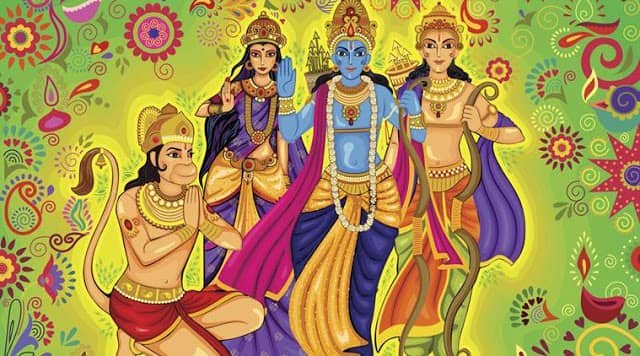 ||Om Sri Guru CharanKamalebheyo Namah||
I bow down at the lotus feet of my master
Pranam to all the sincere seekers of truth,
Grateful for your wholehearted interest in the deeper aspects of spirituality and happy that the sharings are bringing awareness among the right set of people. As you must have gone through my last V-log on "Lakshmi- The Celestial Goddess" and if you have not then do read it before you read this one as both are linked in some way.Here is the link for the last V-log:
Today's V-log is about bringing awareness about the festival of Deepawali. So, now as you know about Lakshmi, which has no relation with money but with one's evolution on the life journey, now we need to understand who is "Ram", "राम". Is it the same राम or it means something else? Is it that whole Bharat is celebrating the coming back of Lord Ram to Ayodhya after fourteen years of exile? Let's decode this today along with few more facts.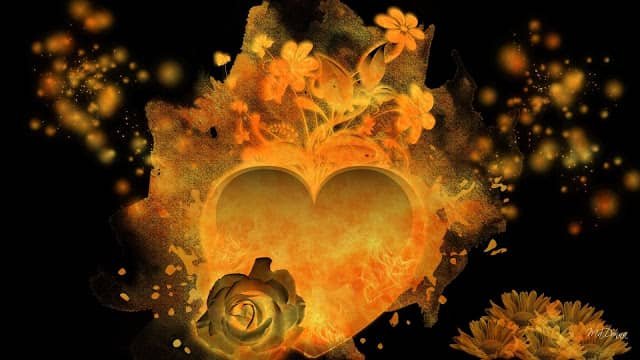 First of all, what does the word "राम" means; "र" represents the creative energy and light, "T" represents more/abundance of that energy and giving it a pathway, "म" signifies the waking state. So, this gives us a clear meaning of "राम", which conveys the creative energy of light which is abundant and gives pathway to reach the waking state. One thing that we must realize now is that the pure & deep ancient knowledge is lost because of which we are merely surviving on the information which is passed from one generation to another. So is the case of our festivals and rituals. Living in a pure & spiritually rich country like Bharat, we can easily access to that wisdom, just if we connect to our roots and do not follow anything blindly.
Same way, Deepawali signifies the moment when the light is powerful and it removes all darkness from within. It reflects the beginning of the days of light as Deepawali is celebrated on the dark night of Amavasya which denotes, even if there is darkness all around but still you can enlighten amidst the darkness by lightning. Burn the soft cotton wick "chitta" by pouring the oil of "samkalpa shakti" in the earthen pot like "body" and let Thy Name by the flame to illumin you from within. "Ram" inside you has to be brought back home from the exile and it must shine within. Wake up to all what is causing darkness inside and let your light shine amidst all darkness as the Amavasya night.
How long will you continue to celebrate the festival of Deepawali without the return of your Ram home? How long will you continue to clean your cemented houses and let your house body be in utter dirt and darkness created by anger, hatred, sorrow, lust and grief? Will just burning lamps on your walls bring light inside? Think on these lines!!
The same life begins as the next day comes. Same routine, same life, same people, same emotions, same everything which shows that there is still darkness and you continue to live in the middle of Amavasya. Moon might shine on the sky but you there is yet no light in your conscious. Another Deepawali, an opportunity came and went but house remained unclean, the life remained in darkness and no change. Do you think sages were not wise enough to decide and fix festivals for us? Every festival is kept with great significance but the whole essence is lost and the surfaced rituals are left which lead you nowhere.
How can you celebrate Deepawali?
– Free yourself from all the dark emotions which kill your vigour and pull you down.
– Promise yourself that you will bring your Ram back home inside with your strong will power and practice.
– Forgive people whom you could not because forgiving them is not good for them but it will only set you free.
– Bow to nature and Lord Almighty to shed light into your life through knowledge.
– Keep your body in good health by feeding good food (ahaar) in all respects, be it natural food, knowledge or truthful company.
– Spread your sweet words to one and all. Make it a permanent thing that you will gift your words to people.
– Take it as a new birth like a new moon shines the very next day to Deepawali.
Remember, until your energy does not rise above the basic functionality of life, until the first lotus at the Muladhar does not flower, till then Lakshmi can not reside.
One more hint: Govardhan (Go means senses, Vardhan means to be enhanced) Puja is performed after Deepawali, which signify that awaken your Ram (light) on Deepawali and then your senses will function in an enhanced manner, which reflects the abilities like clairvoyance & clairaudience. But, this depends upon the shining of inner light, your Ram.I hope this will help you look at Deepawali in an absolute way and it shall be prosperous for you.
Happy & Prosperous Deepawali,
V