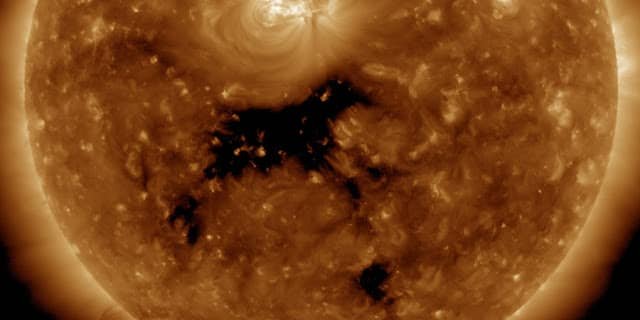 Understanding Scientific reasons for 9 Days of extreme Heat and coming weather scenario
9 Days (Nautapa) of extreme Heat and coming weather scenario
Introduction
The 9 days of Extreme and furious heat that started on 25th of may 2018 ended on 3rd of june 2018 which will end the terror of extremely volatile heat, whereas Mars and ketu conjunction in amrita Nadi ( Ruled by moon – this season drying up all the moisture content present in the atmosphere, in Amrita Nadi) that ended on 9th of june 2018 which has slow down the process of scorching heat in most of the other Indian regions from 9th onward in year 2018, It has helped alot in weather condition , but level of moist in atmosphere kept on increasing with increase in warm weather, as sun has joined with Mars  in (Agni Nadi).
What is Nautapa ( Or 9 days of Extreme Heat)
With the entry of the Sun in Rohini Nakshatra, the 9 days of the Scorching heat usually starts.
This time Sun entered in Rohini Nakshatra on 25th of May 2018, at 7.53 pm, which will remain till June 3.
These Nine nights are called 9 days of the year when the Sun is most closest near the Earth, which usually causes severe heat and warm weather almost in all the states of india or other countries as well. When Sun Entered in the Constellation of the Moon ( Rohini) , Moon usually travels to 9 Nakashtras and start grabbing the heat, which is why it is called Nau-Tapa which usually bring inconsistent warm weather and heat in weather.
It has been said that the whenever Moon during these transits causes rain it will give the signal for the upcoming days that the monsoon will bring low rainfall, which is called the Rohini Throat.
These 9 days are like 9 days of pregnancy of clouds where, more the heat generated due to Sun and Moon movement more it can carry rain causing clouds for coming monsoon seasons.These 9 days are actually called as Pregnancy clouds of the monsoon and mother earth bears it for the goodwill of the mankind.
Because of the Extreme heat of the Sun in the Jala Tattva of Rohini Nakashtras, it increases or fasten the cycle of Condensation process from the coastals regions, that's the reason it is called Monsoon Garabhdharan period.This year the process of Nau-Tapa started when Sun entered on Rohini Nakashtra on 25th of May from 10 degree 23 ' 40′ and it will remain till 8th of june 2018 , 23 degree , 40' min.During this period, The sun which is actually considered as to be a symbol of glory and furious heat enters the moon's constellation Rohini and takes its constellation fully under its influence.
Due to this, the level of heat usually increased at great level. Due to the heat rise during this period storms start coming on the earth which we will see in coming Ashad Month, and this year we have longer version of Ashad Month and that time Sun will oppose the Saturn and chances are higher that we can See solar,winds and rain storms in earth.
Scientifically unknown reason behind this scorching heat is could be due to the inner solar activities happening in the sun which was started On 3rd of May 2018 in the sun inner surface, and one of  Coronal hole has been found toward Earth facing ( toward Northern Hemisphere) and  has sent high speed solar wind stream towards earth, which as triggered a Small sunspot region 2712, produced a couple of minor solar flares. A C3.3 solar flare peaking at 17:14 UTC strongest event has been recorded so for by the Scientists.
Although, Sunspot region 2712 remains in fairly small region but fairly enoughed that scientist able to notify it in solar region. Though its tough to say its direct influence on earth region.Till now scientists are never able to understand The Sun's influence on the Earth's climatic changes and it is still complicated, but researchers are slowly figuring out how the solar wind can indirectly affect clouds over the poles.its effects on the Earth's weather and climate are still a mystery for most of the researchers.
According to JoAnna Wendel, research has been found that the interplanetary magnetic field (IMF) can causes certain effects in the Earth's ionosphere but its impact on changes in climate remains still a mystery.According to Lam, et al., there is strong correlations found between the changes in the IMF and atmospheric pressure anomalies for the Earth's polar troposphere which can results change in the atmospheric pressure to cause changes in cloud physics and thus it can be said that it have a wider effect on weather and climate.
The authors saw effects in the lower troposphere, which were driven by electric potential difference between the ionosphere and the Earth's surface, days sooner than in the mid-to-upper troposphere. The findings support the idea that the Mansurov effect is linked with changes to cloud microphysics, which can then in turn have an effect on meteorology.
(Geophysical Research Letters, doi:10.1002/2014GL061421, 2014)
Understanding Medini jyotish Reason
It has been seen that whenever Jupiter and Saturn are closely or loosely conjugate, influences, Aspects sun around 10 to 20 degrees in any sign, high amount of solar activities in surface area of the sun usually increases for the whole month.Such solar activities also been noticed during Lunar and Solar eclipses too but depends on eclipse type, Half or full or partial etc.
During these combustion or conjugation periods " Black Dark shaft " in Solar disc usually been observed with different different shapes and sizes in addition increasing amount of temperature and heat also been noticed in earth atmosphere too.
This has been notices in 17th of August 2015 when sun ingresses on Leo, Sun was closely Conjugated with the Jupiter in the Leo sign, in a close combustion state with the orbital distance of 9 degree opp to earth – " Tamasa kilakas or Sunspot " appeared in the Sun.
Same is the case, when In august 2015 Scientist has observed two sun spots with rod and key like shape.
During these sunspot phases major break in power (Electricity) and satellite Communication channels usually observes.
In "August-September" 2015 month sun-spot impact has been seen more in toward the Northern Hemisphere Regions, those were closer to the line of Cancer.
The rise of temperature in atmospheres also been noticed after these dark shafts. It has been further noticed during these dark shafts raining clouds usually unable to shower rain and weather behaves strange and also raises possibilities of earthquakes in those areas where-ever these sunspots appears geographically.

(Brihat Samhita, Adityachar) .

" Tamasakilakas " or Dark Shafts in the Solar disc region is an ancient wisdom on Sunspots research as described by Acharya Varahamihira in Brihat Samhita around 500 AD when there was no science and any scientists available to analyse an impact of Sunspots. This shows Ancient astronomers were already known to the most of the Facts in nature "
– Source – Brihat Samhita of Acharya Varahmihira, by Ramakrishna Bhat , Adityachara, Chapter 3,Verse 9,10,11,12 &13
With this Nau-Tapa Process, People of Jaipur has taken little bit of relaxed weather from 1st of june 2018 to 3rd of june onward, after morning when Moon crossed the moola and reached to Poorvashda nakashtra with saturn in Soumya nadi,  condition of weather has improved,  smooth but Major problem of extreme temperature, Dry and warm weather has still remain persistently until Saturn and Jupiter turns to direct motion. People of Madhya-pradesh will experience relaxed weather when Sun will transit in Gemini Sign in ardara Nakashtra.
Problem with summer season of year 2018, is placement of mars with Ketu, also ahead than sun having capability to suck all clouds which are meant for heavy rain, especially in Amrita nadi which is meant for good rainfall for 2-3 days if beneficial planets are transiting over Amrita nadi, but here, it usually giving warm weather with no rain, all clouds are acting like barren due to this, this is actually happening from last 10-15 days.
When Sun will reach to Mrig-shara nakashtra in agni nadi, Level of moisture will increase in Coastal and other regions of southern india which will increase the chances of rainfall but with heat and moisture in atmosphere will still remain.
Same it will apply for North of india, though Weather will be bit relaxed from Scorching heat but presence of moisture content will increase from 10th of june 2018 onward.
Keep Praying with this mantra for avoiding any such unnatural weather uncertainties.
कृष्ण कृष्ण महाभाग त्व्न्नाथं गोकुलम प्रभो |
त्रातु मर्हसी देवाण कुपिताद भक्वत्सल ||
Till then Stay connected.
Source and References,


https://eos.org/research-spotlights/solar-wind-may-affect-weather-climate  
– Source – Brihat Samhita of Acharya Varahmihira, by Ramakrishna Bhat , Adityachara, Chapter 3,Verse 9,10,11,12 &13   
(Geophysical Research Letters, doi:10.1002/2014GL061421, 2014)